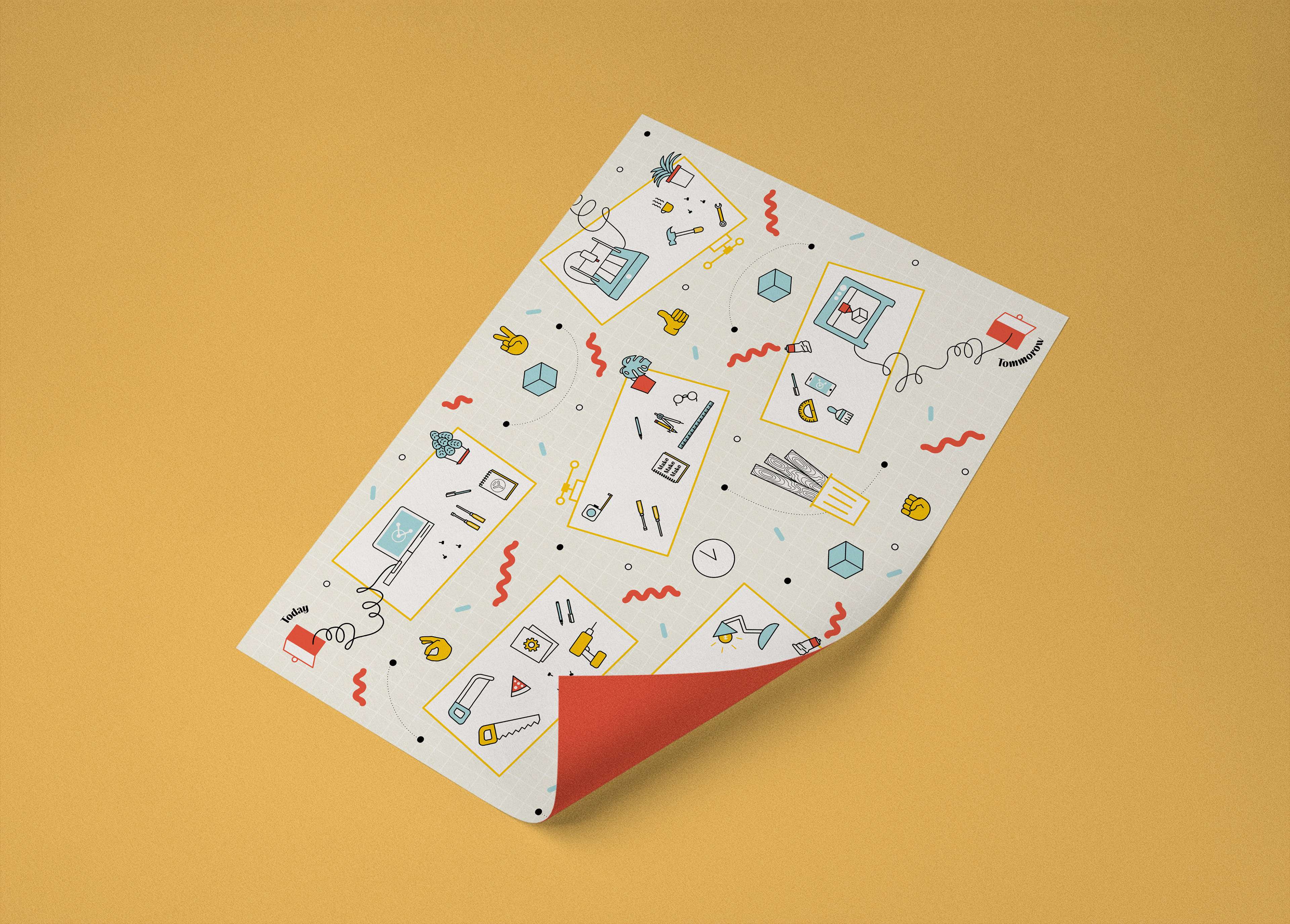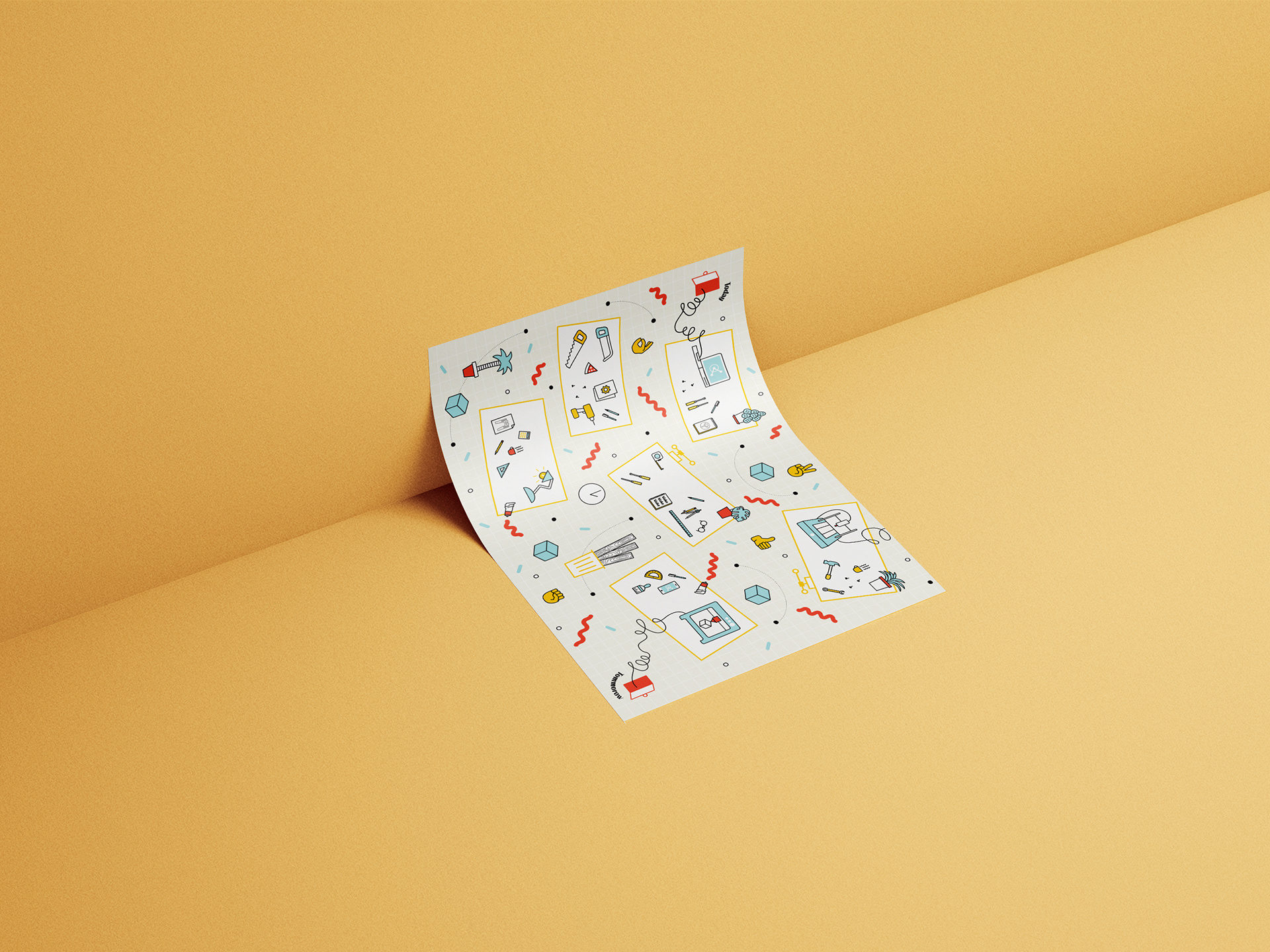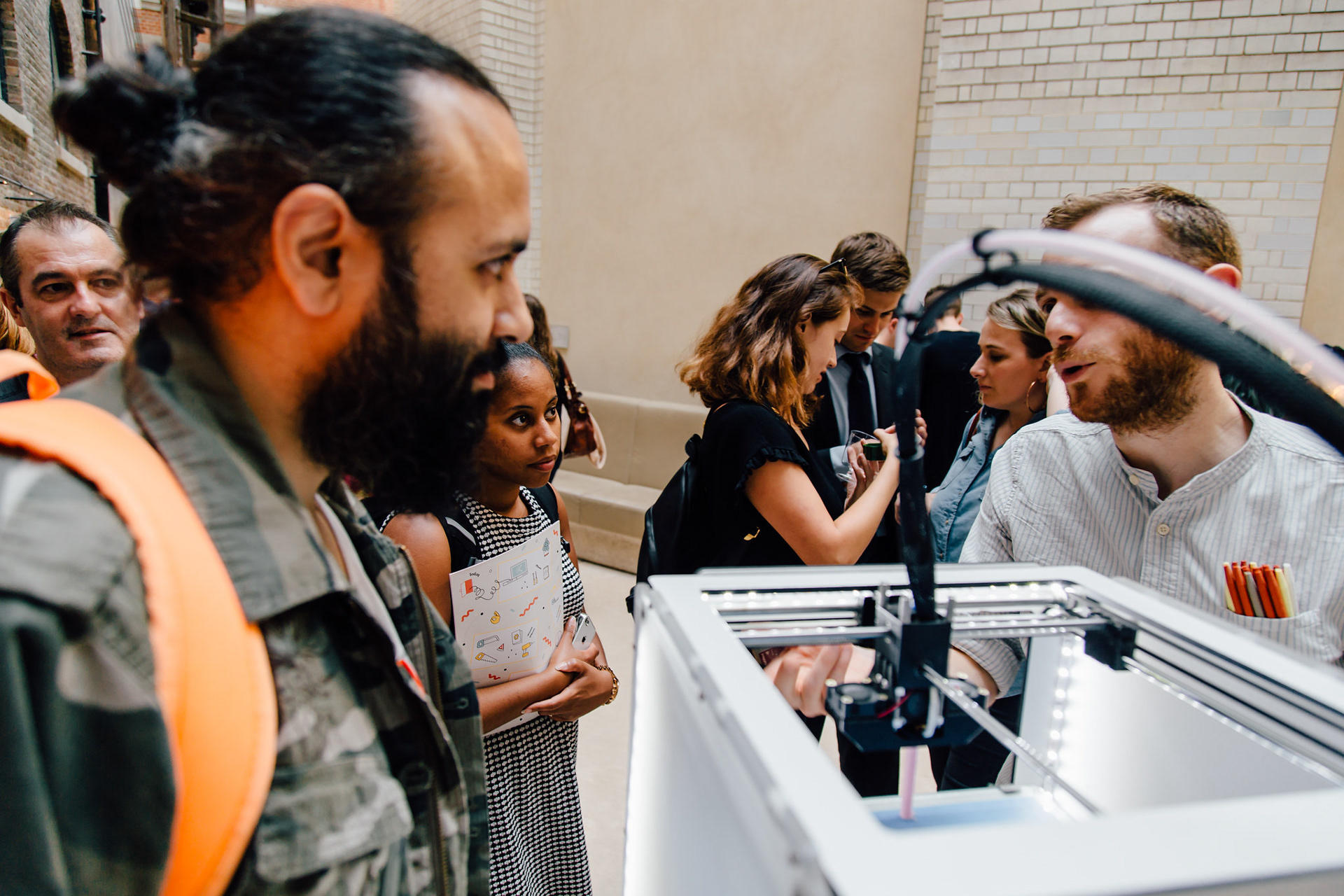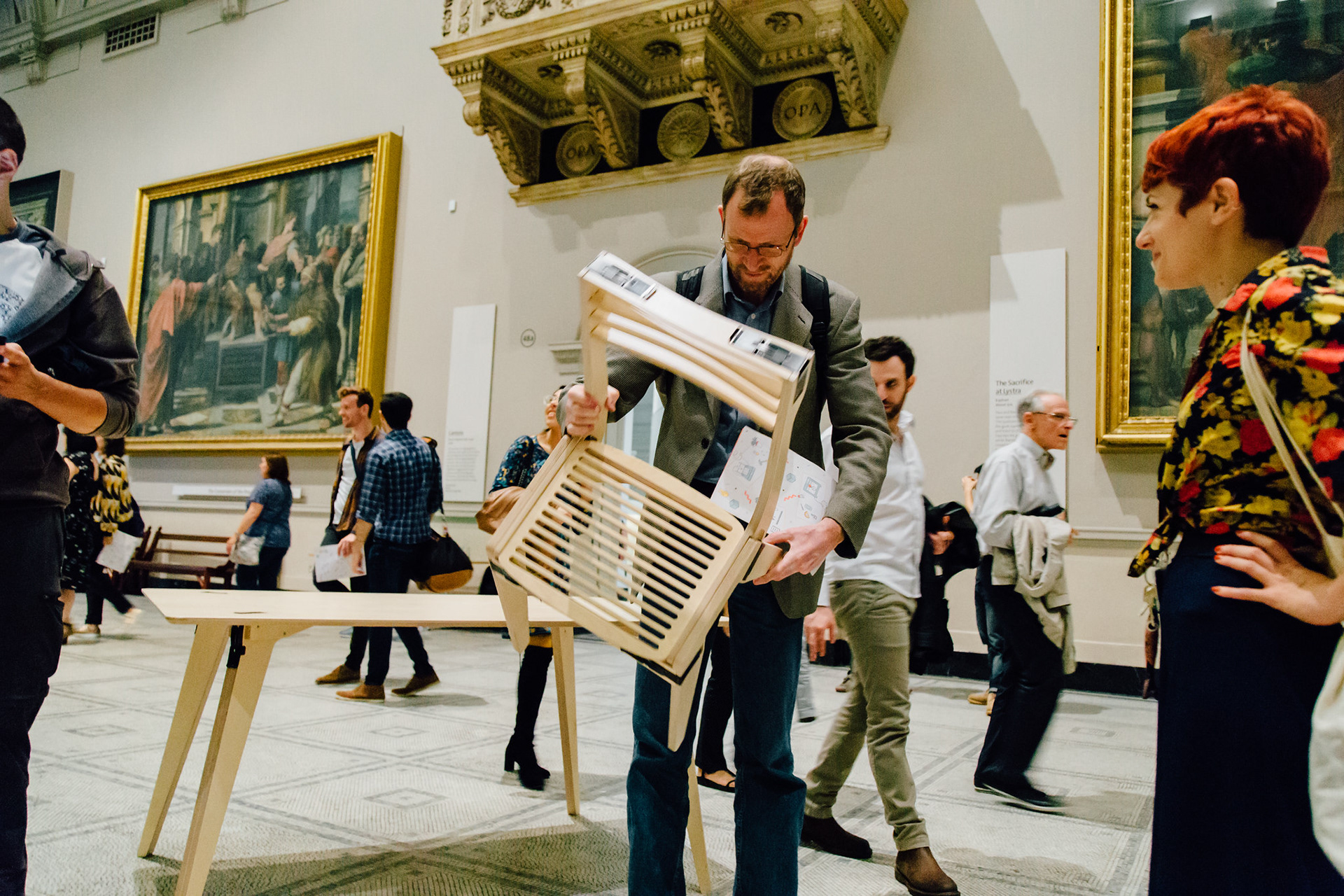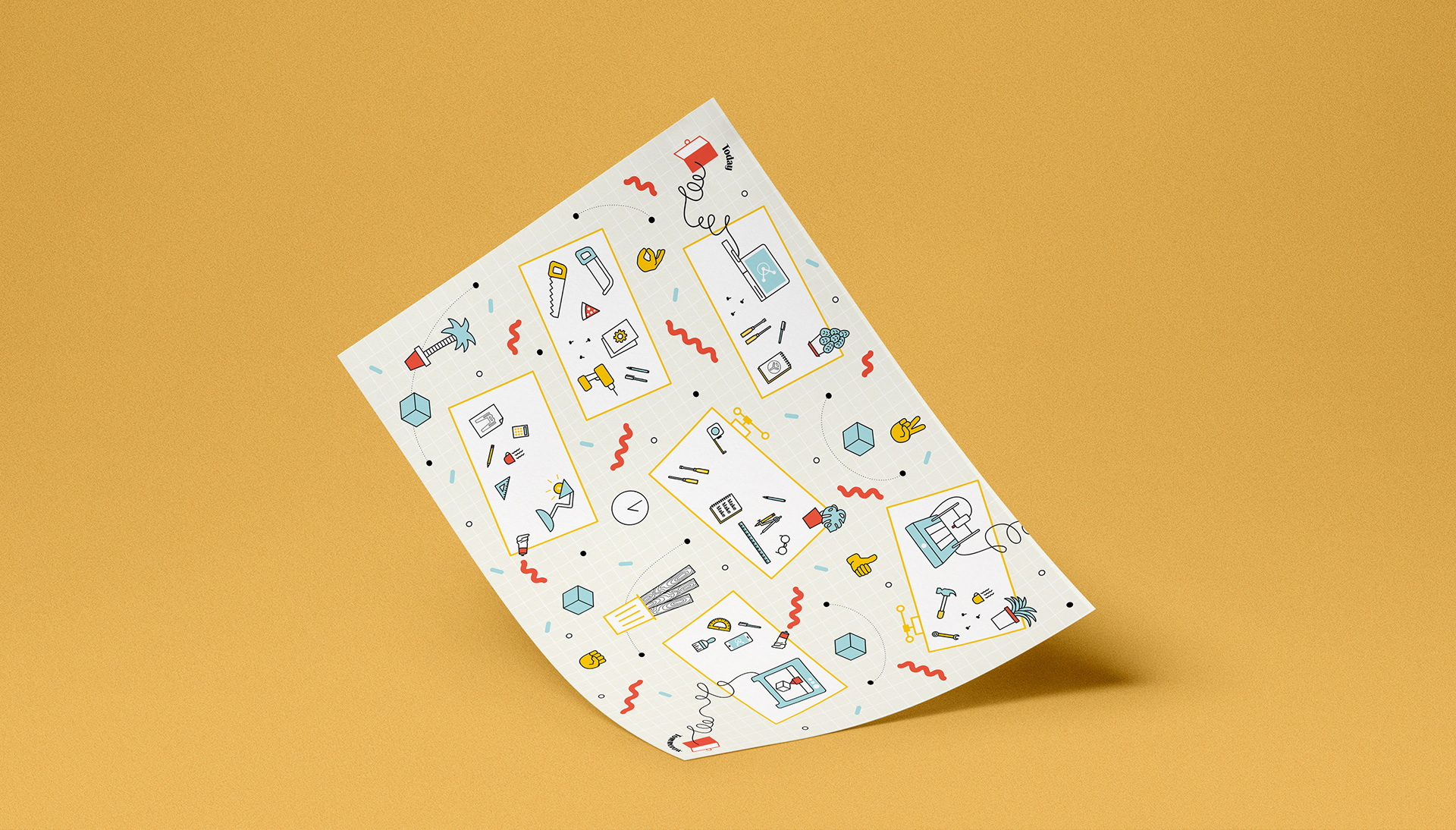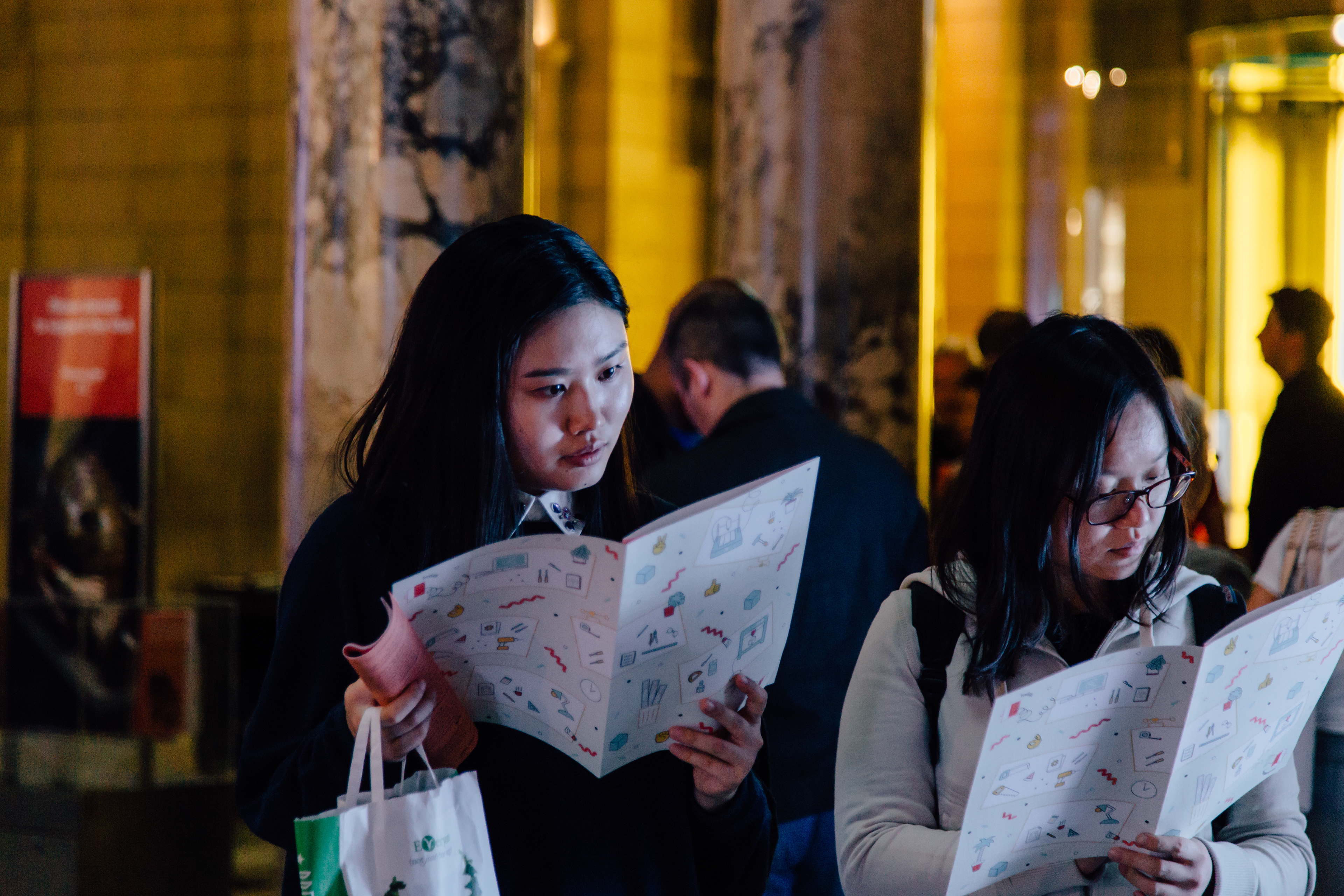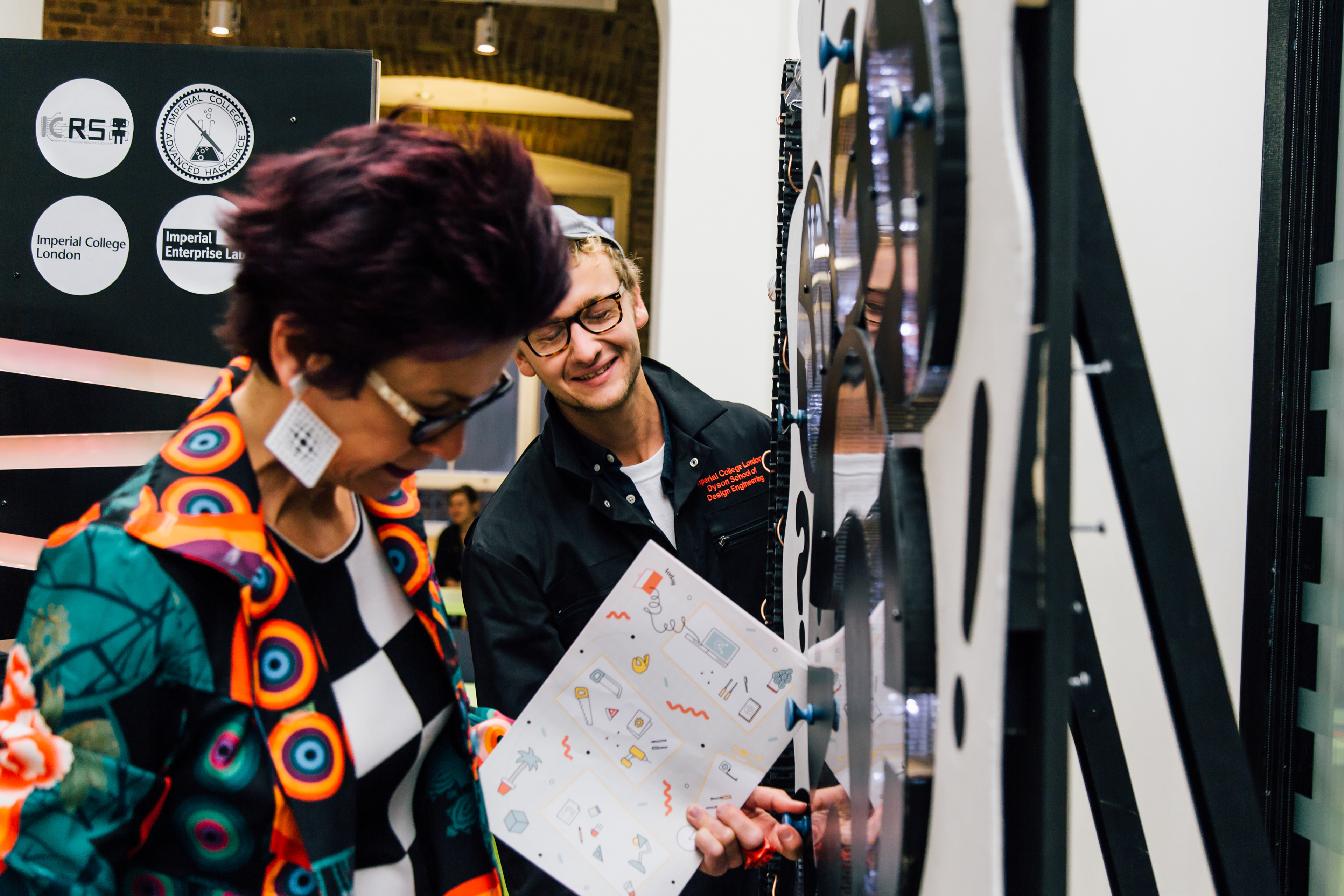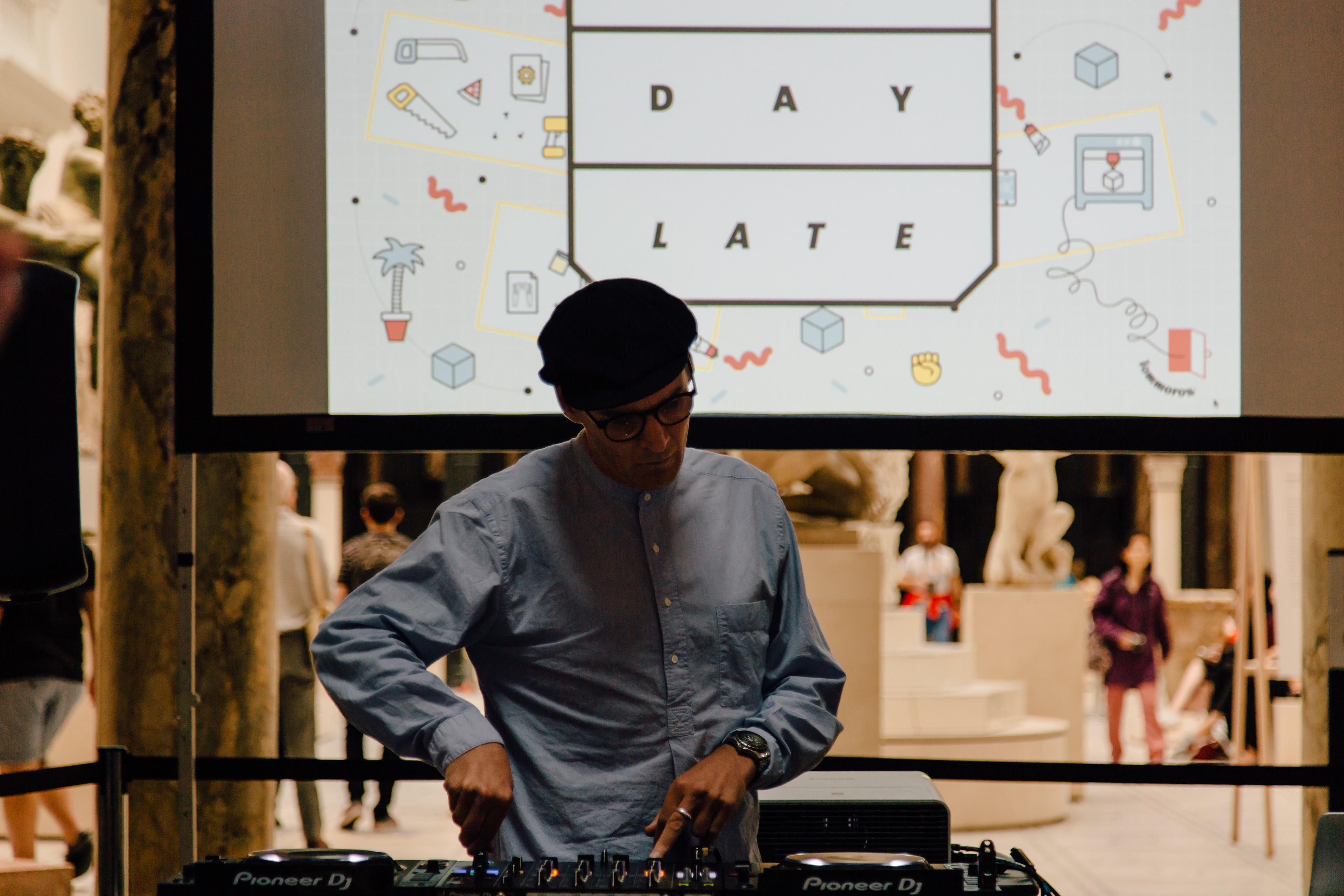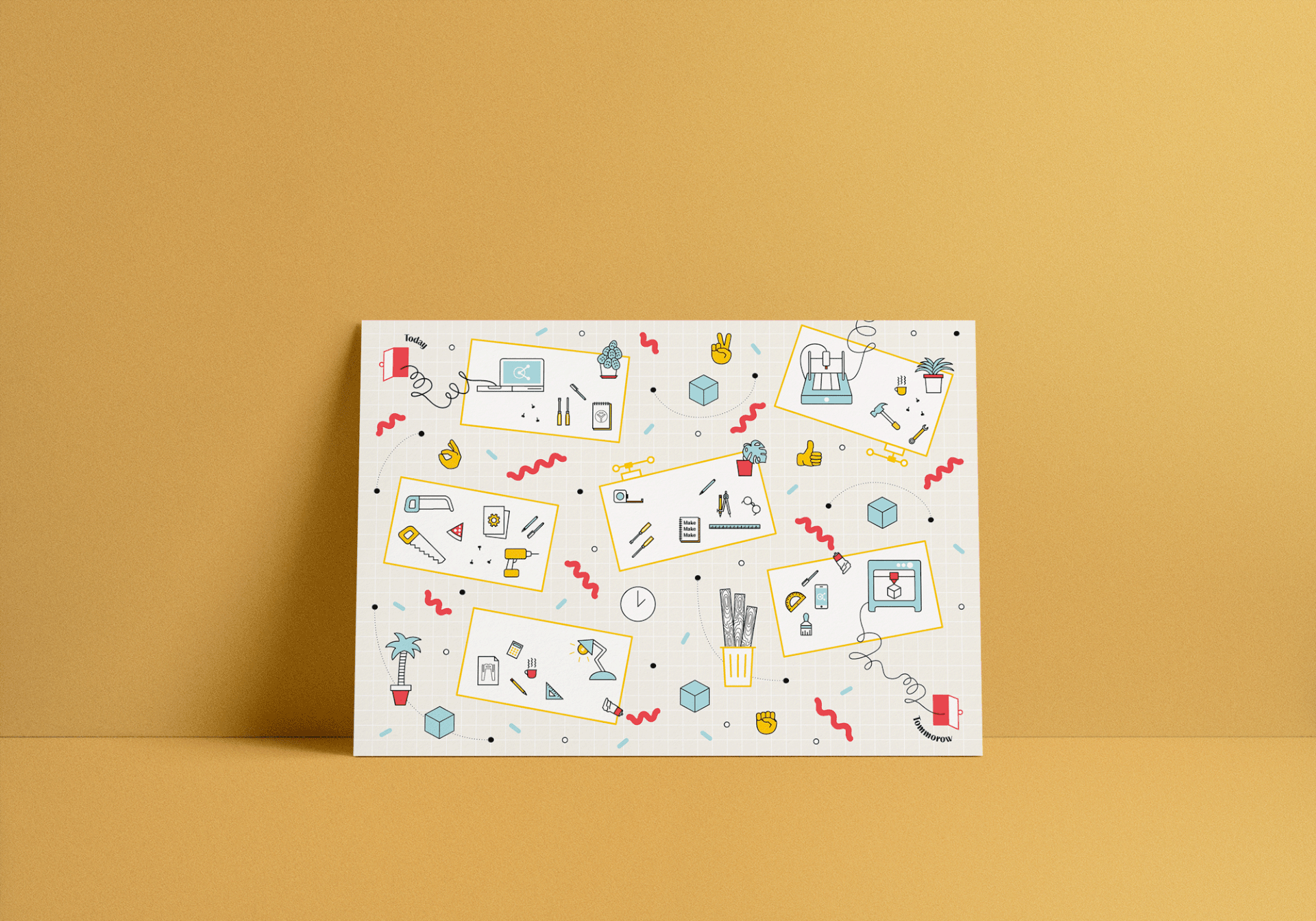 The 'Hack. Make. Create' Friday Late explored the beginnings, present and future, positives and negatives, of maker's spaces and the open source design movement. 
The illustration for the programme, handed out free to each of the 5,000 visitors, took inspiration from the early stages of the movement and the spaces themselves, while incorporating ideas of material waste. 
With a primary colour palette and line work, the illustration incorporates an innocence and simplicity to reflect on some of the naivety in this accessible movement. Shapes reminiscent of the Memphis movement seek to inject fun, whilst connecting criticisms of open source design with similar criticisms of the former.