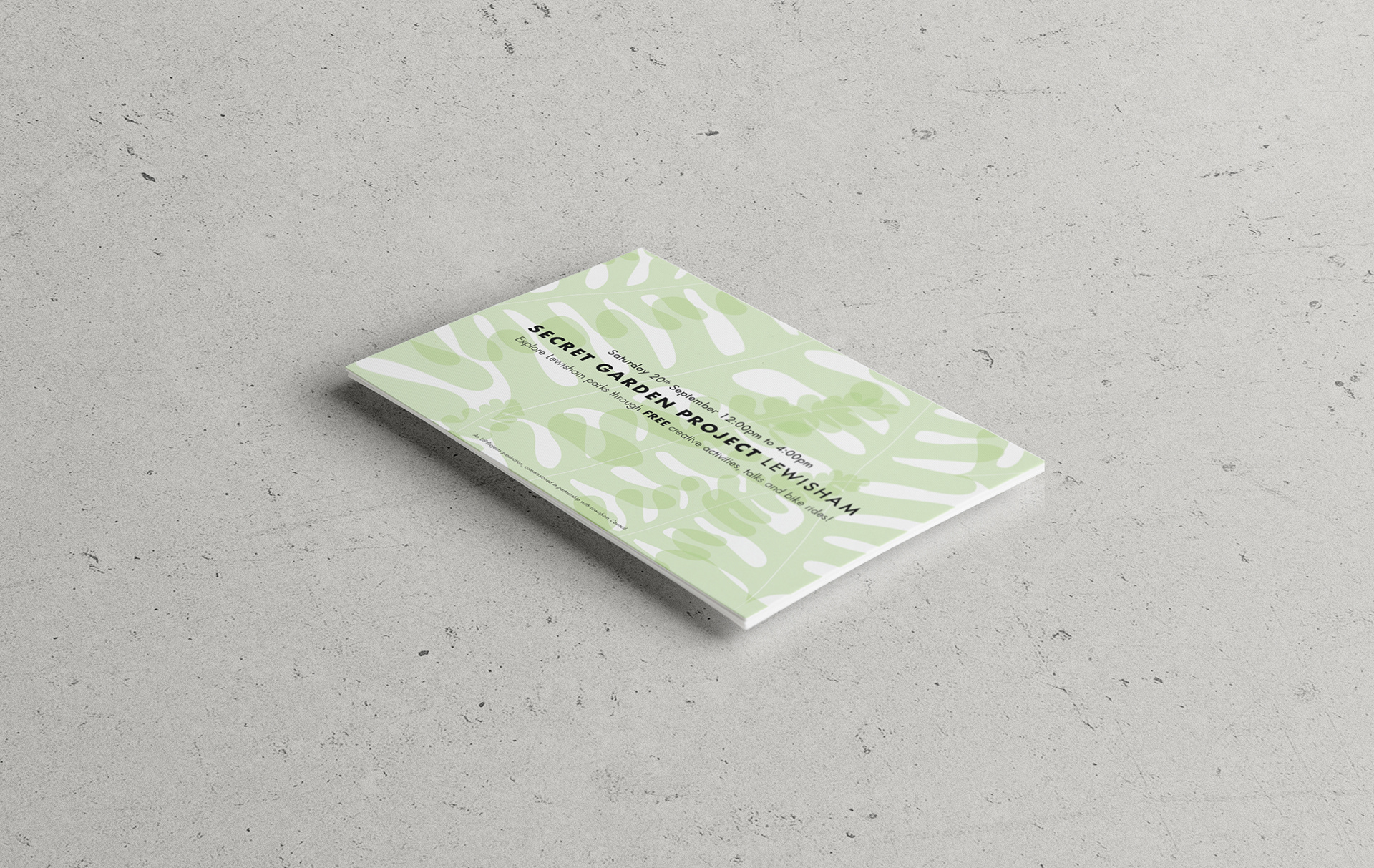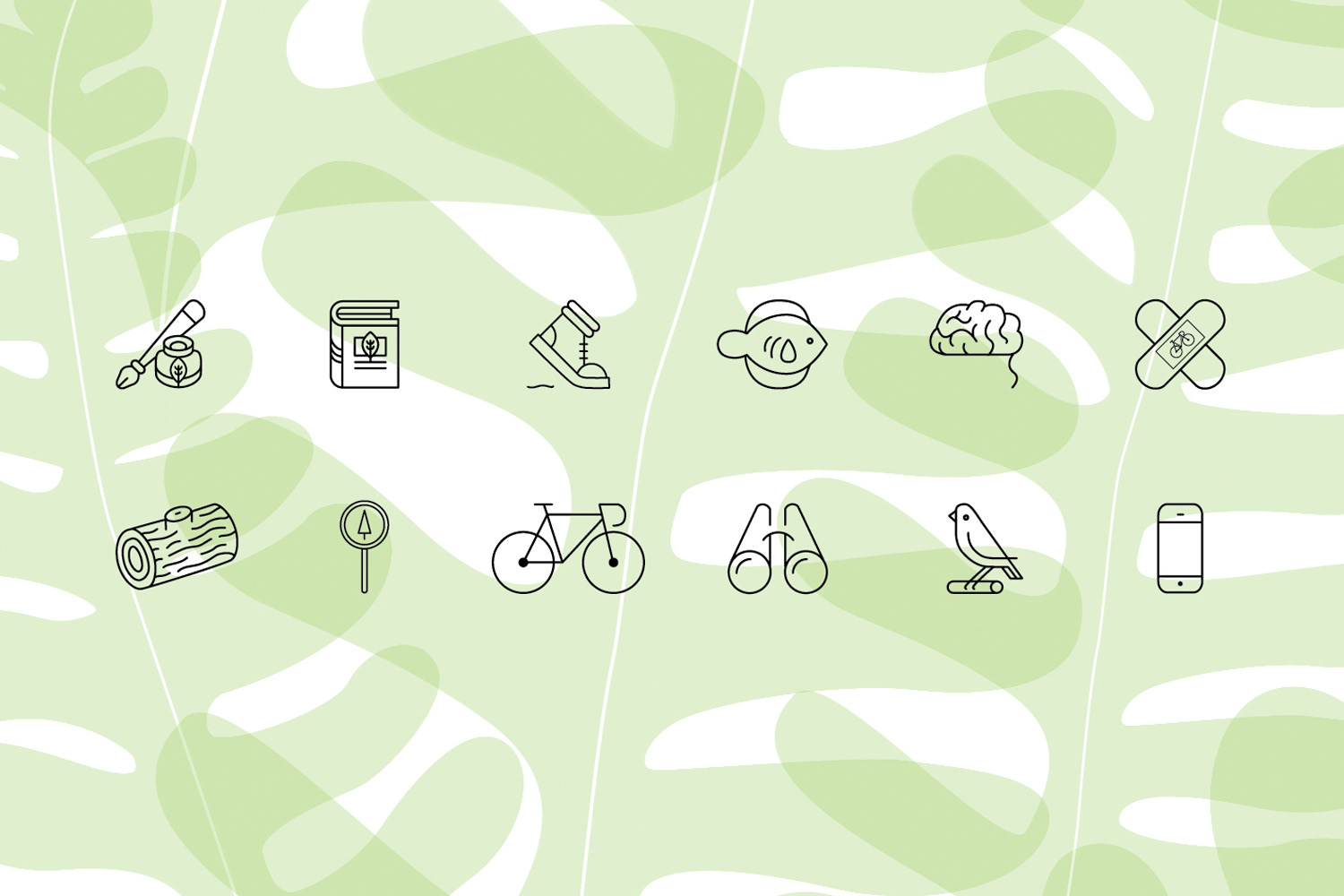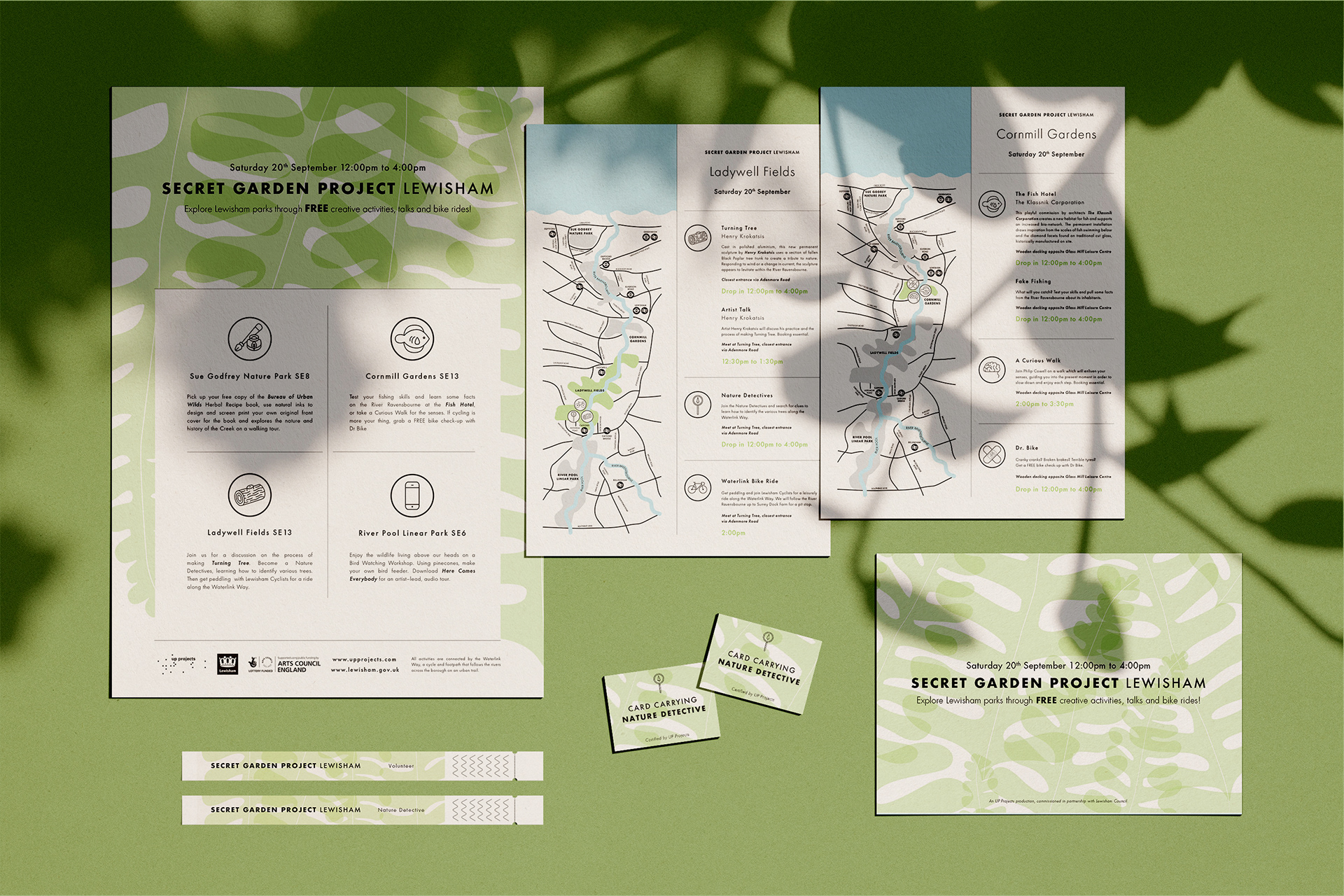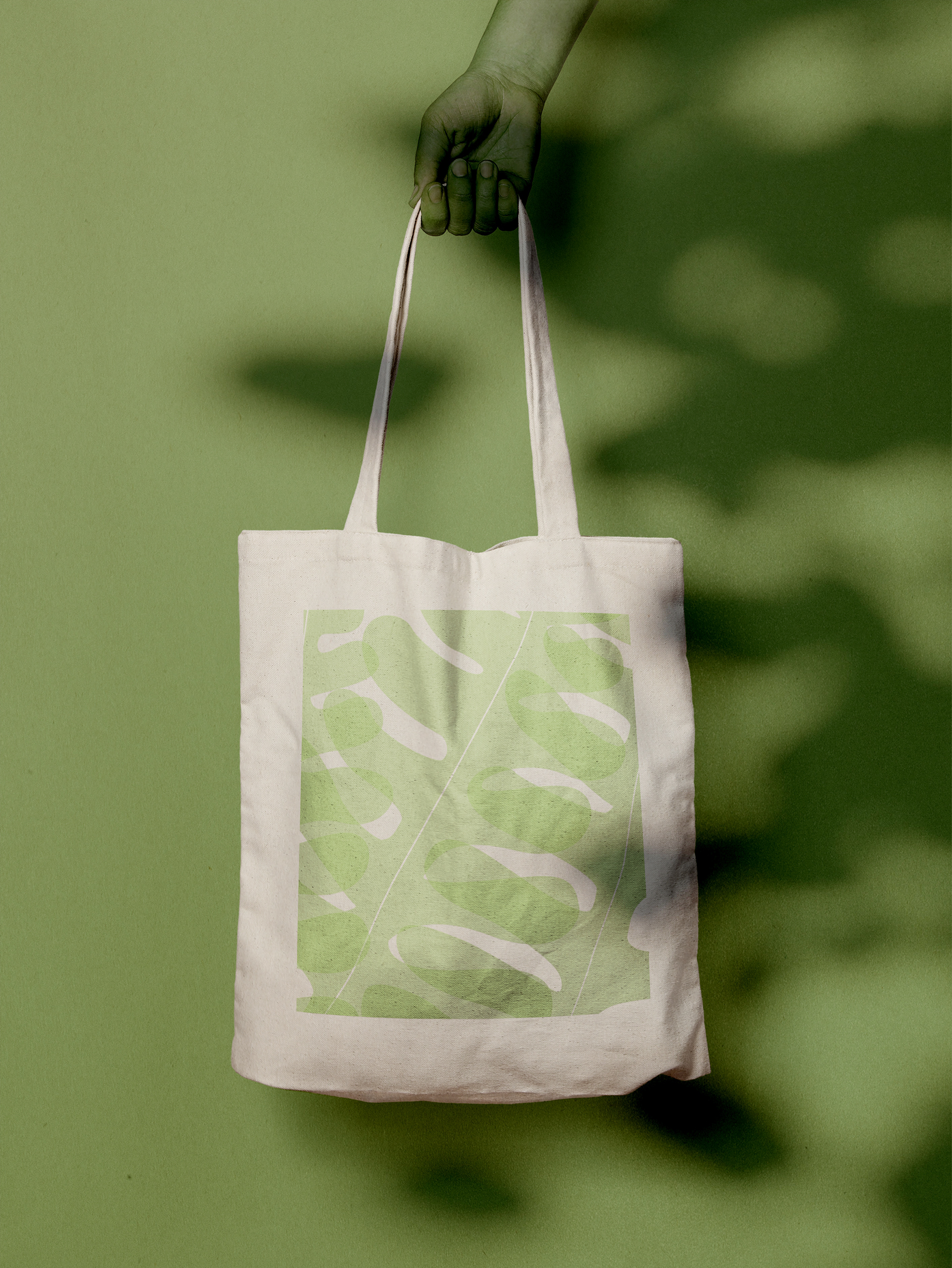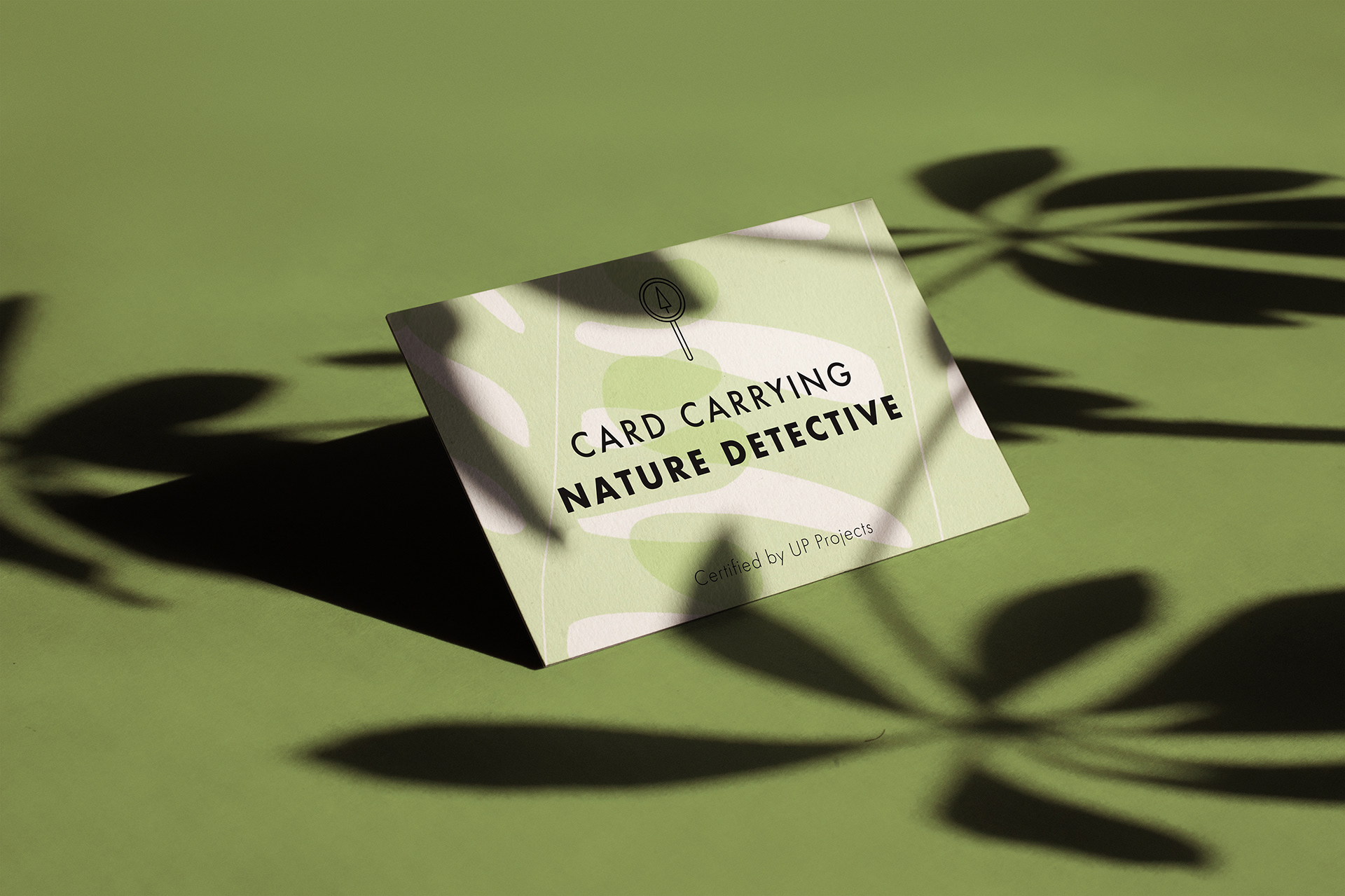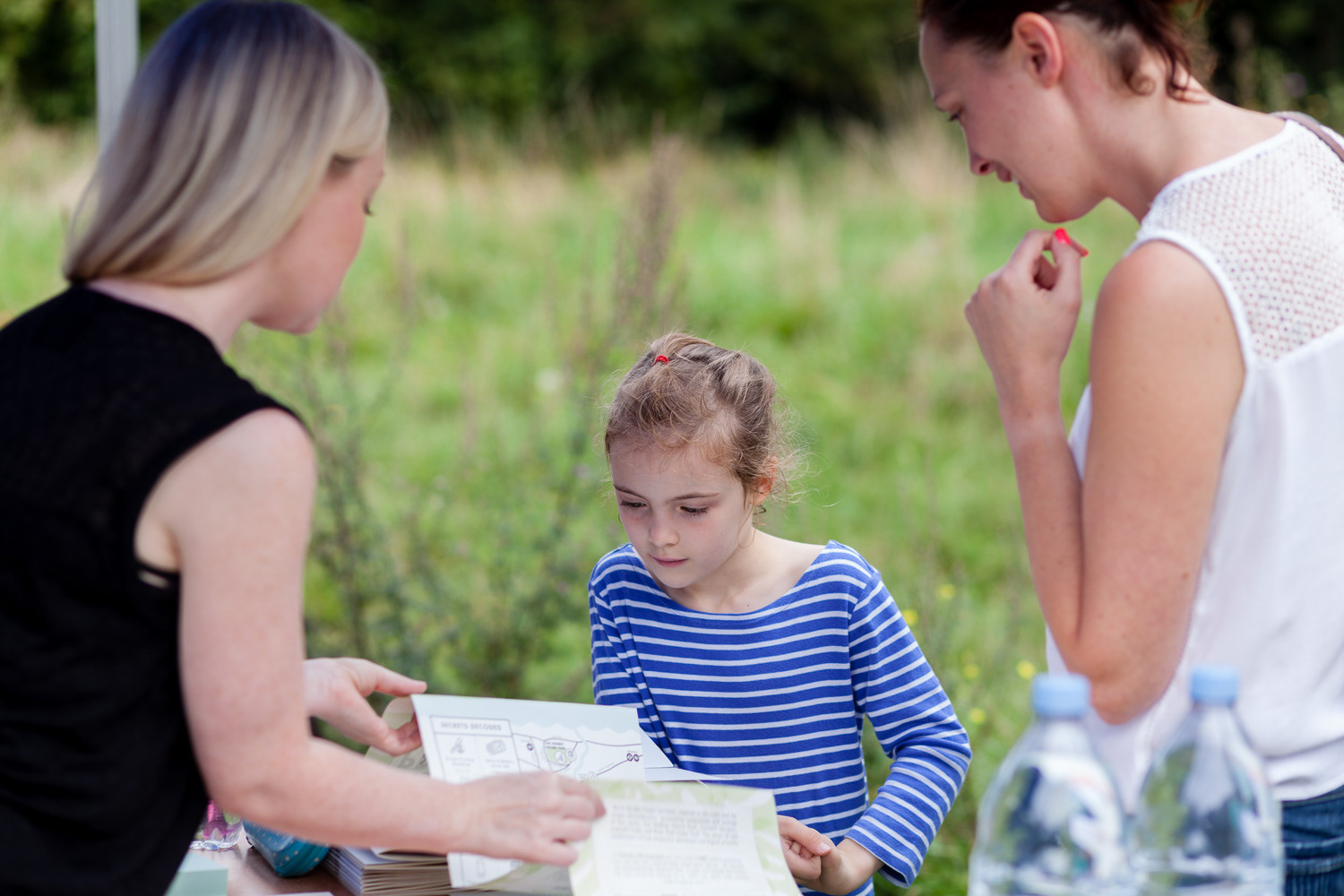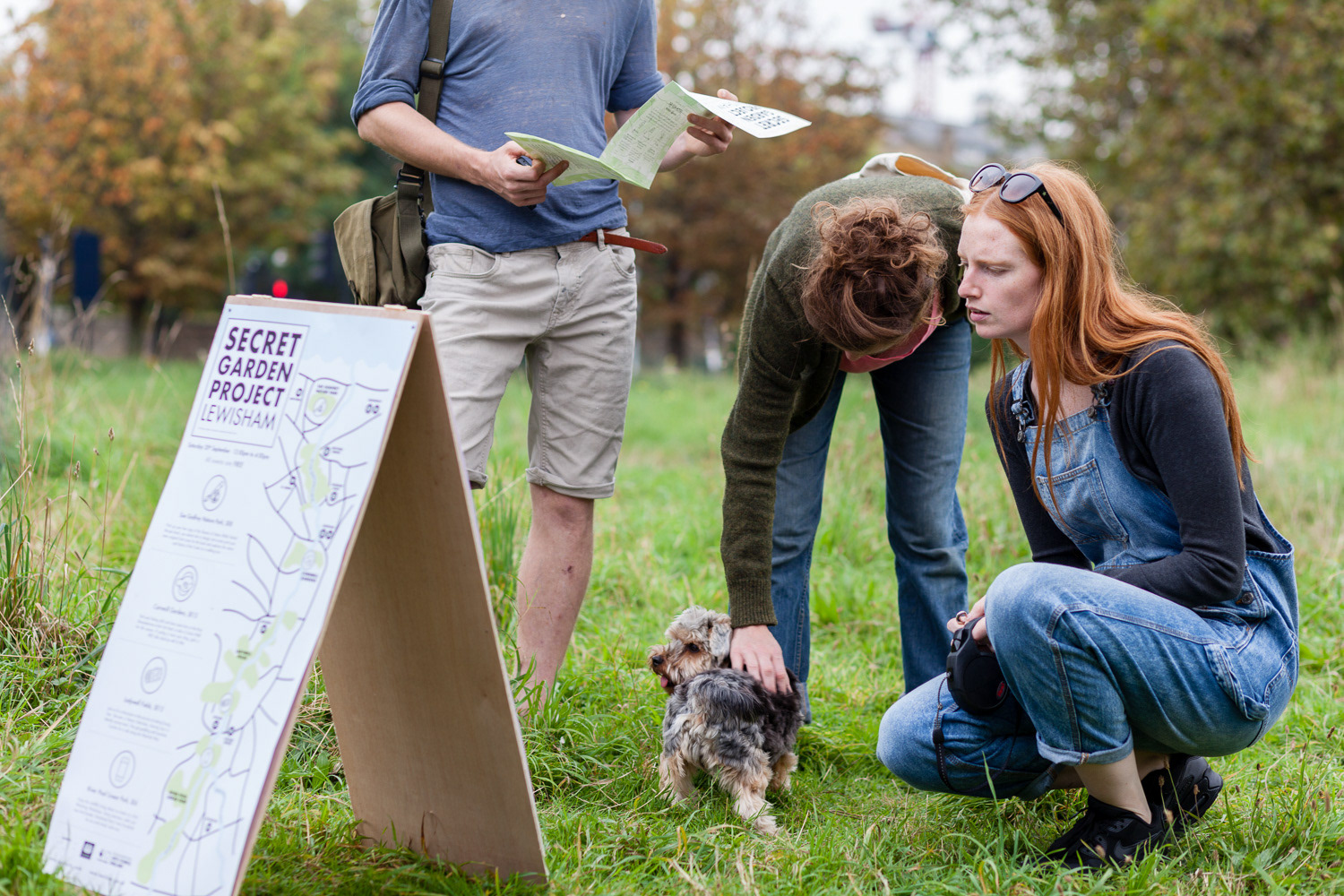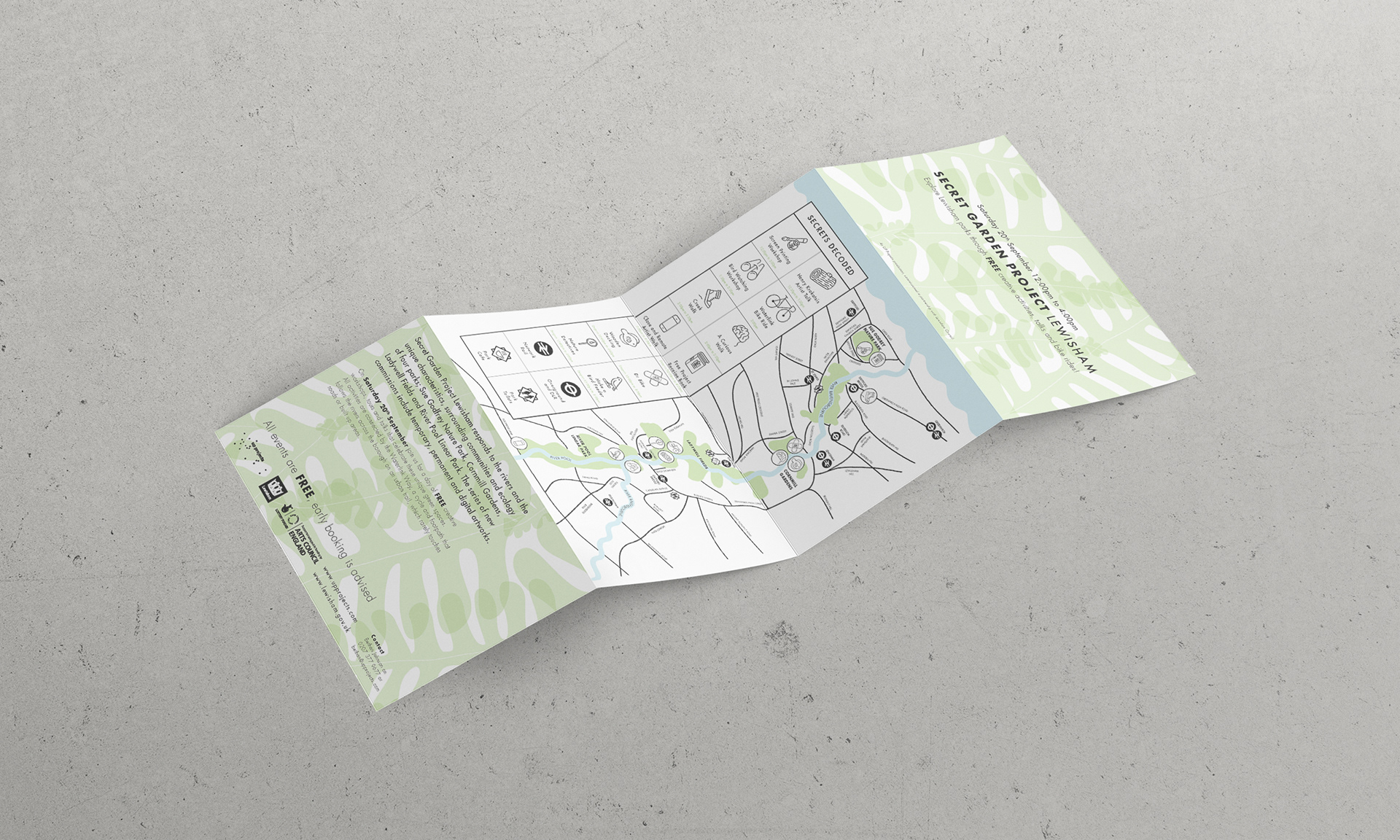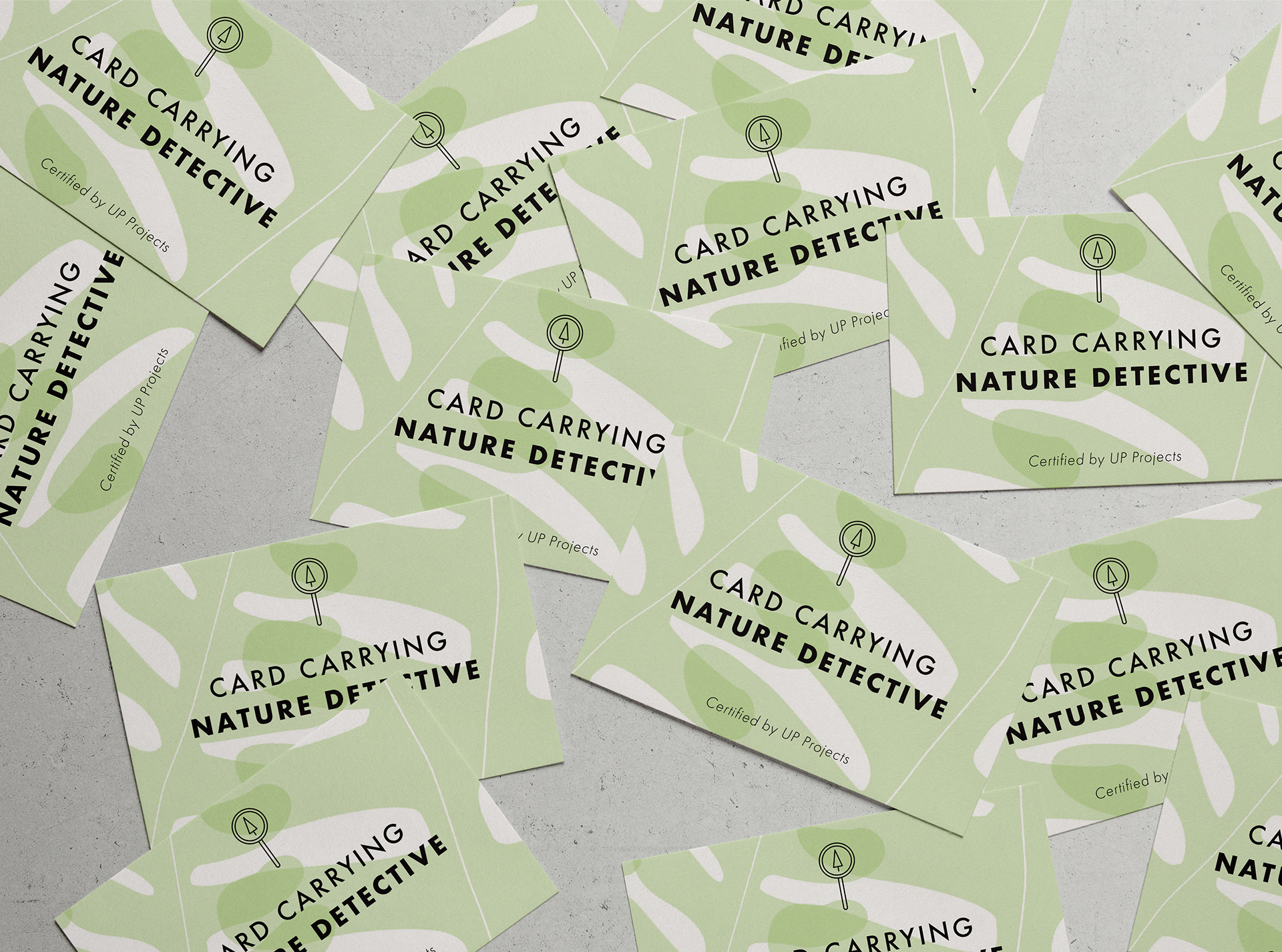 The Secret Garden Project Lewisham is a public arts programme from UP Projects, taking place in green spaces across London. 
UP Projects approached me to update the branding for the Secret Garden Project programme in 2014. They wanted to appeal to a younger audience, but maintain a universal appeal. The programme needed to sit well with an arts engaged audience, but not turn away the general public. Oh, and it needed to be readable across sites and materials. They'd be needing a map to navigate between the four sites in Lewisham that year. 

Cut out shapes and easy to read infographics, a sans serif font and a brighter shade fresh grass green give a contemporary appearance to this nature-based arts programme. The design was adapted across programs, maps, navigation and exercise materials. Taking inspiration from the garden design of Roberto Burle Marx, organic leaf shapes give character to a readable layout and simple, but characteristic, map design.