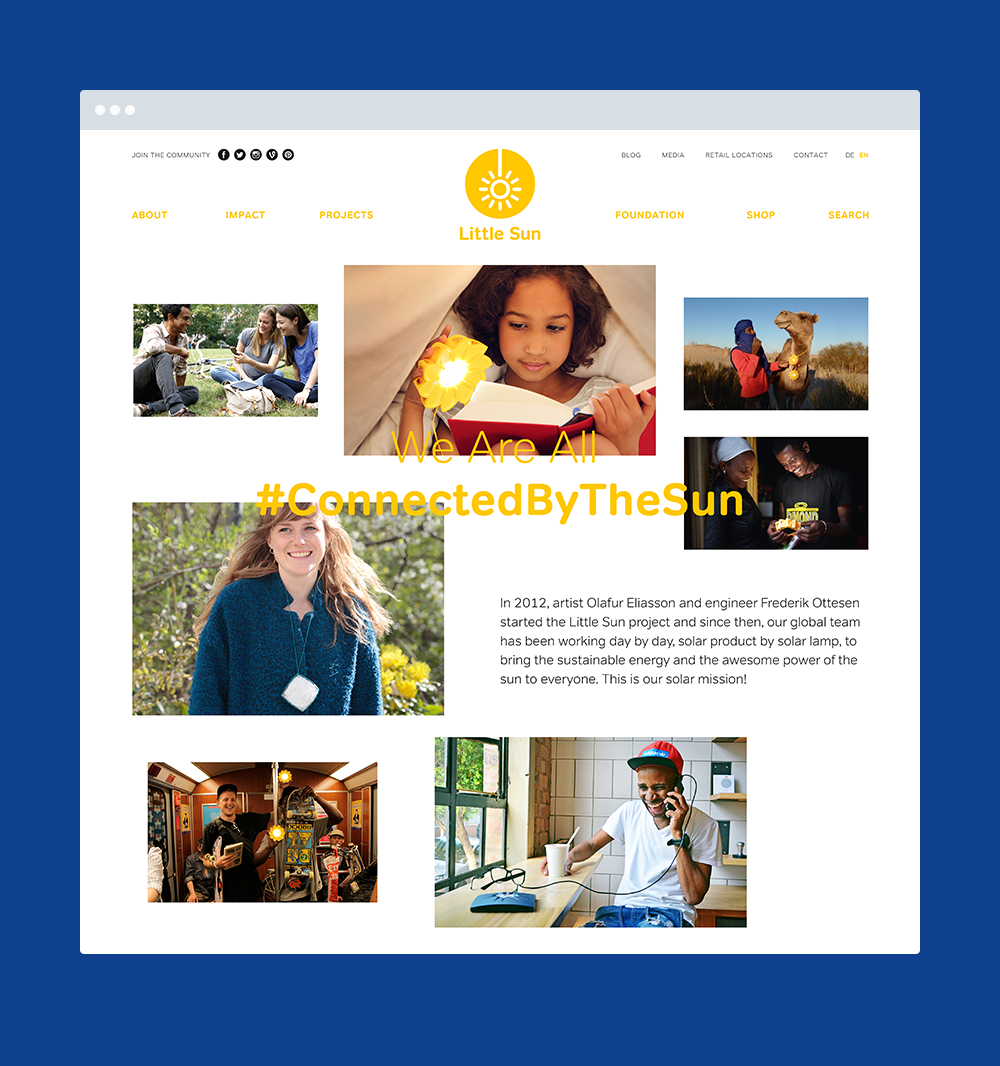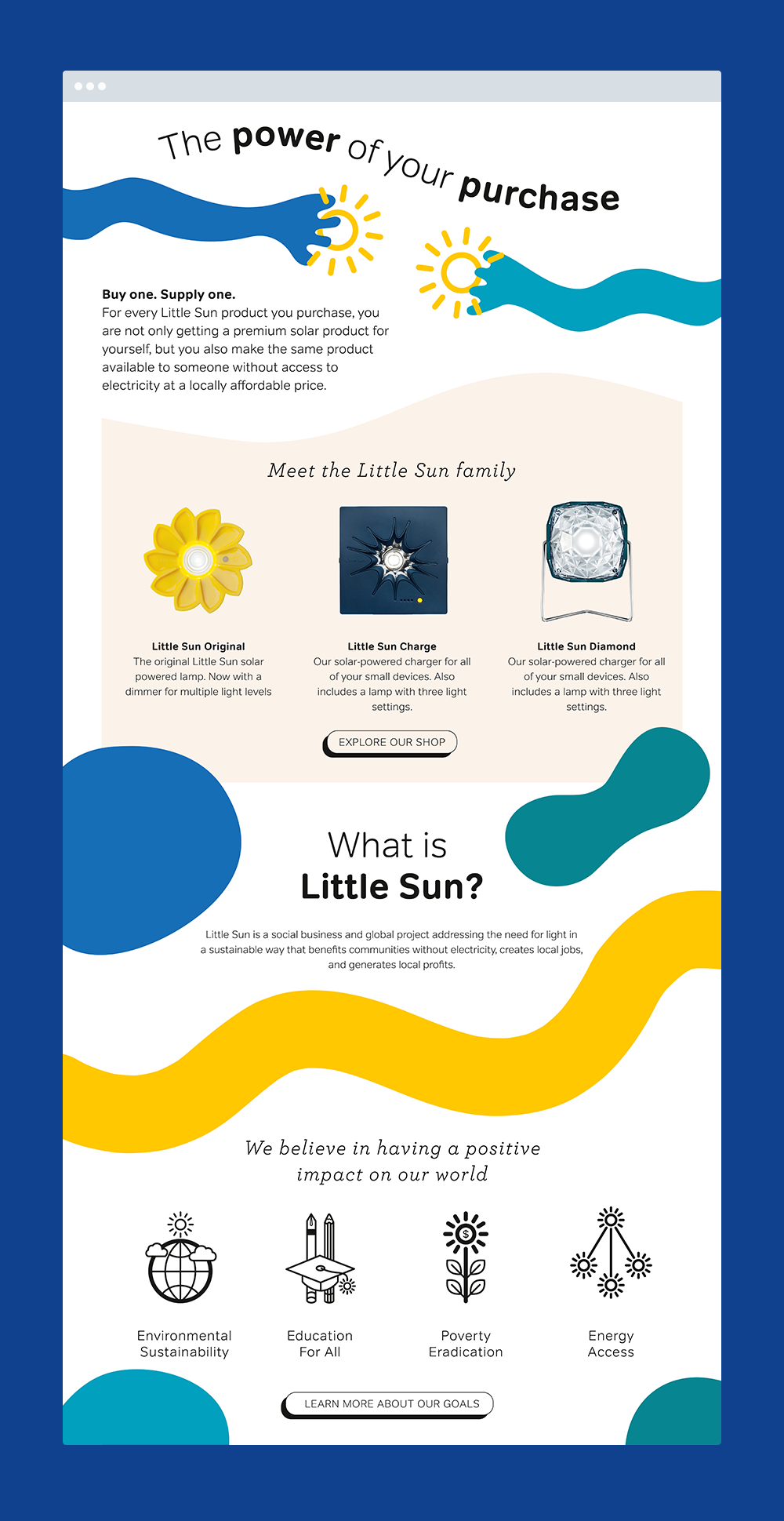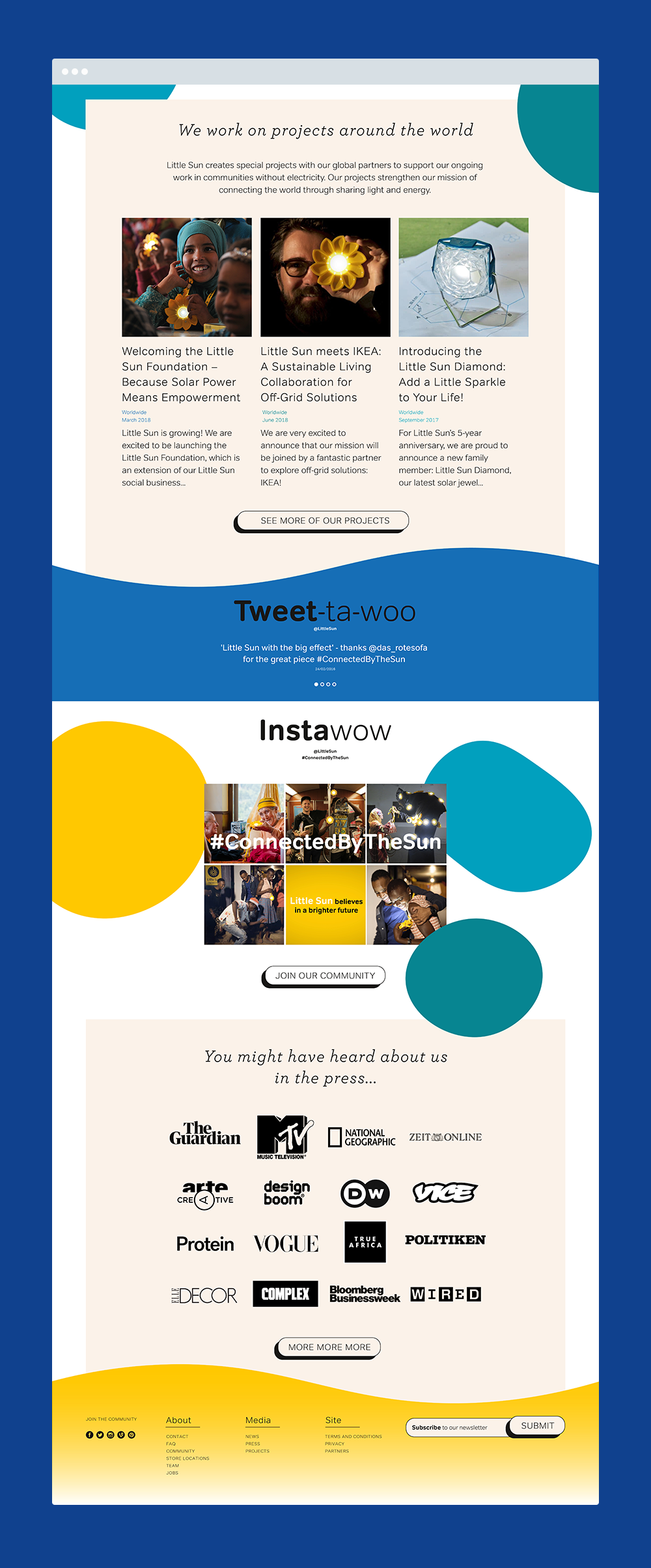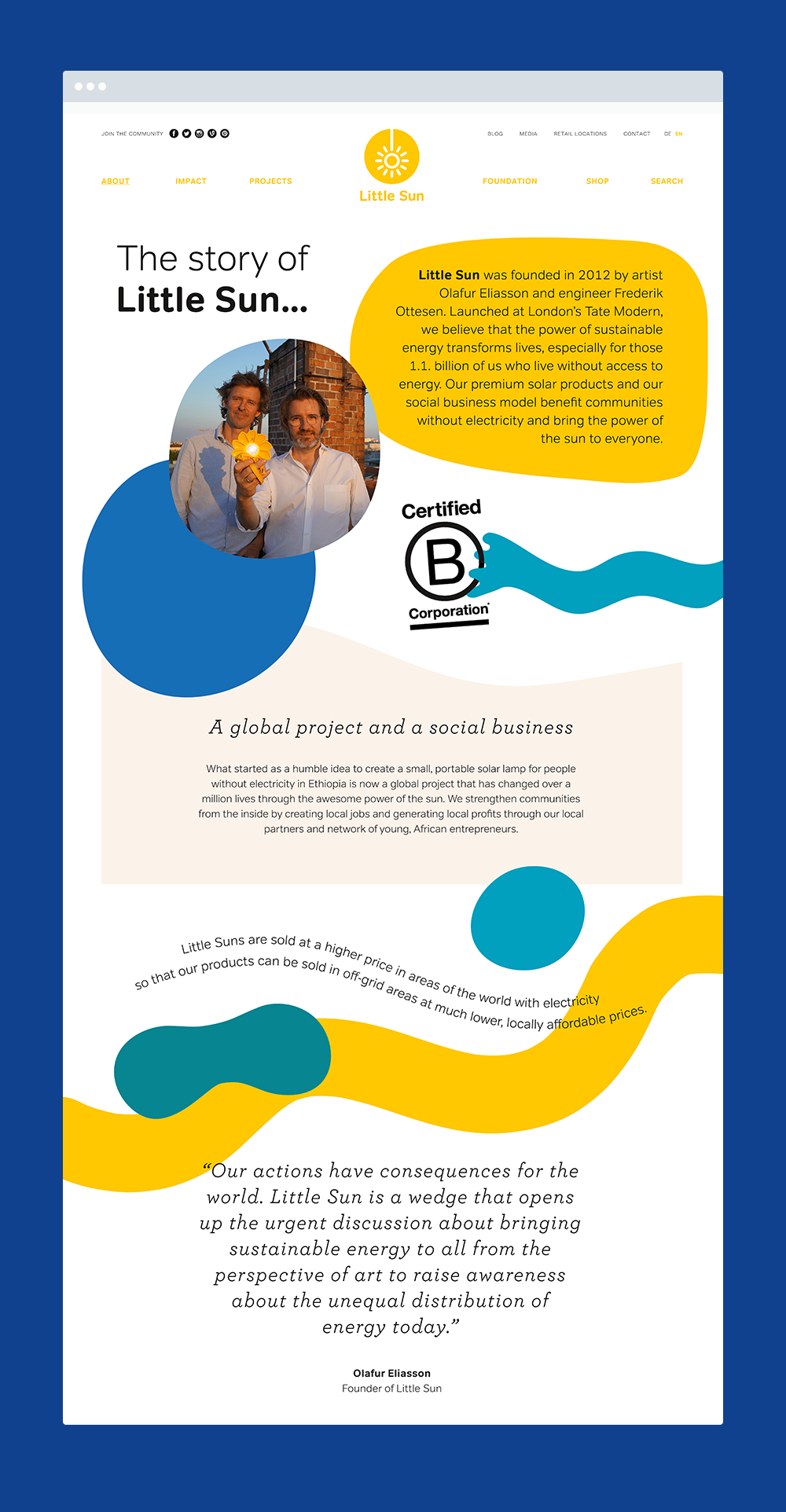 This concept for an update to the Little Sun website considers design trends, a review of the Little Sun story and takes into consideration the work that goes in to maintaining the current modular Wordpress site. 
With animations upon scrolling, the story is told afresh to welcome a new audience to the project and social business. Bright hues replace the blue gradient. Infographics are utilised to bring more clarity to the brand.

Various aspects of the site reach the full browser width, while a small border along other elements creates an effect of depth to the site.