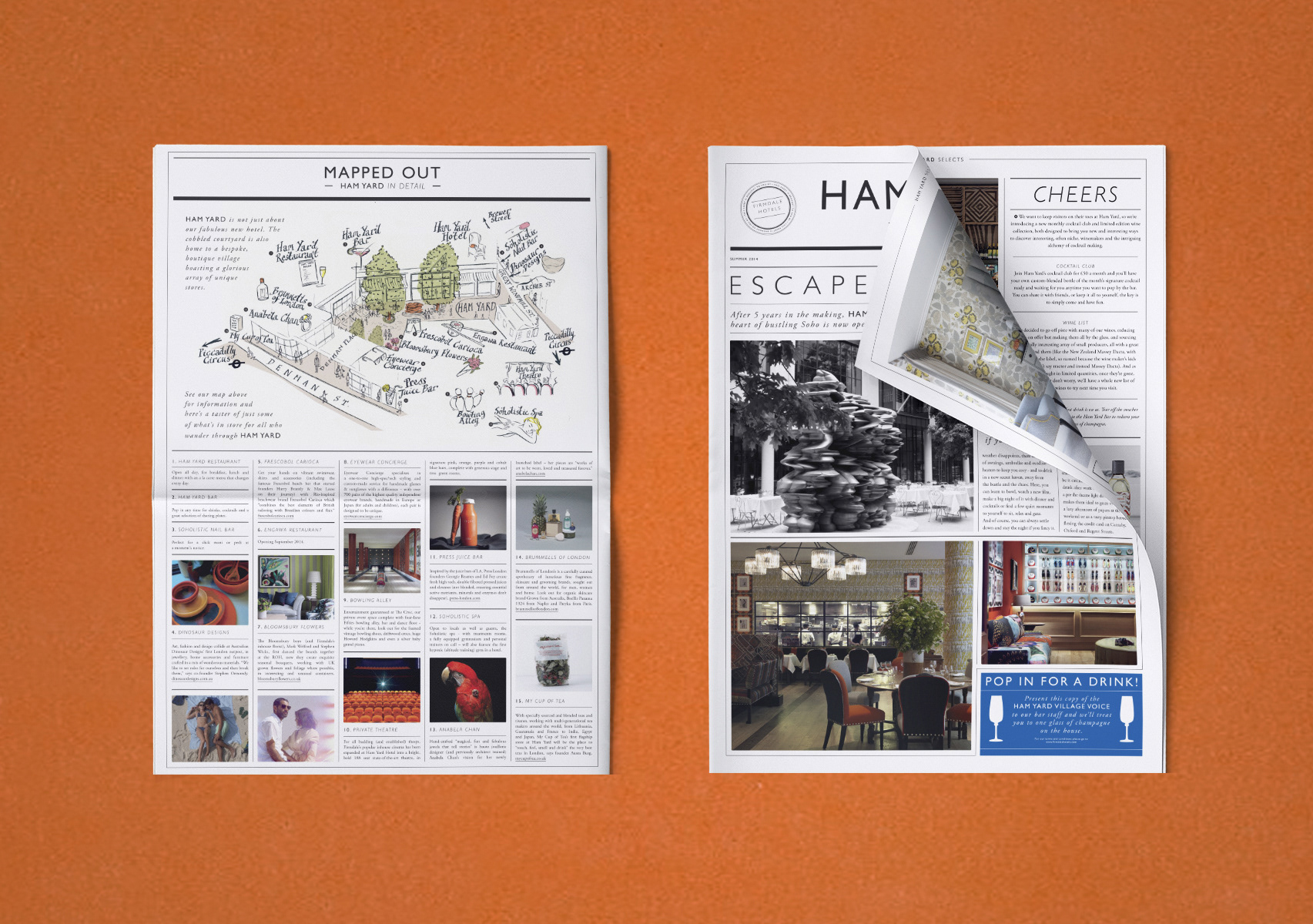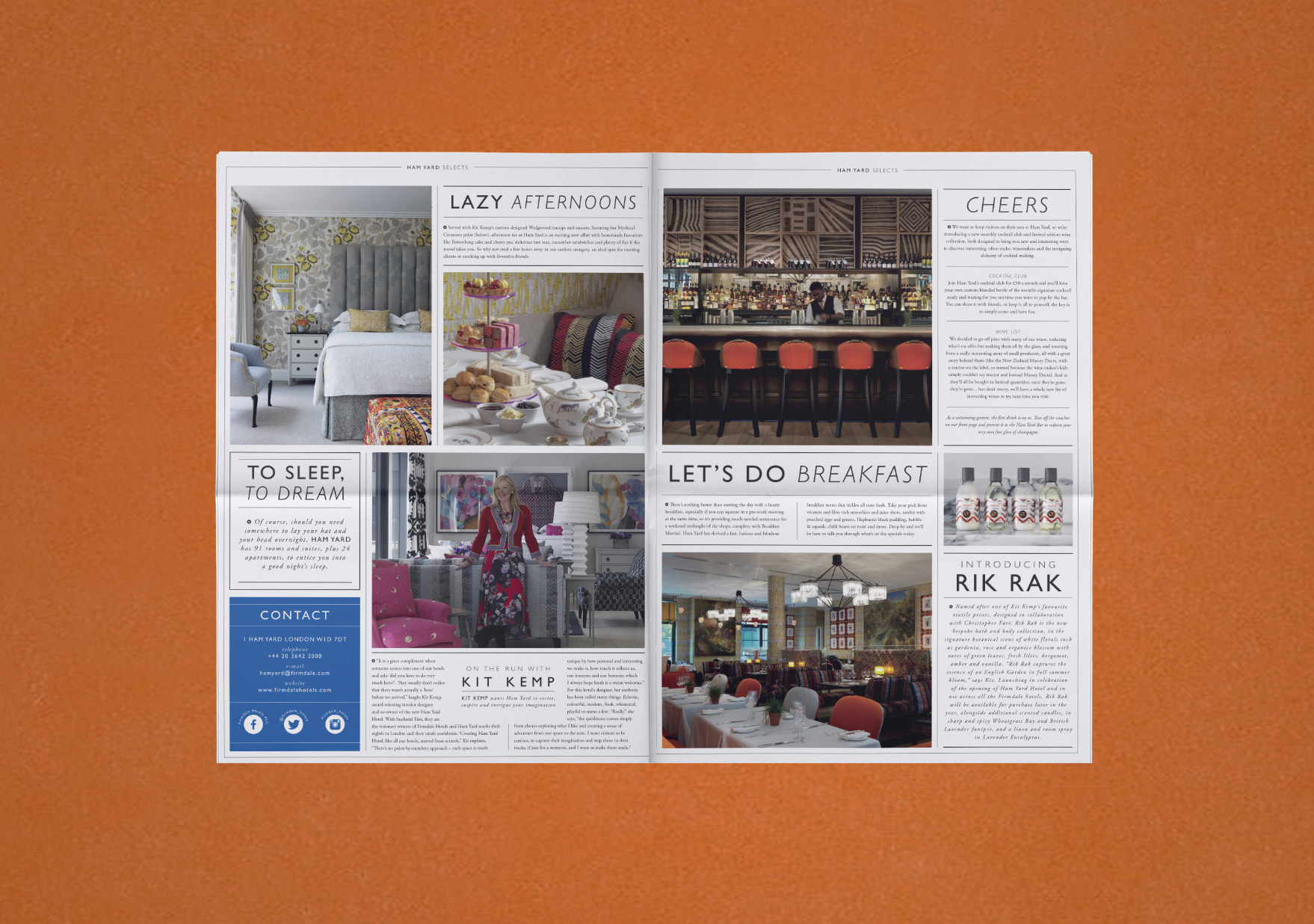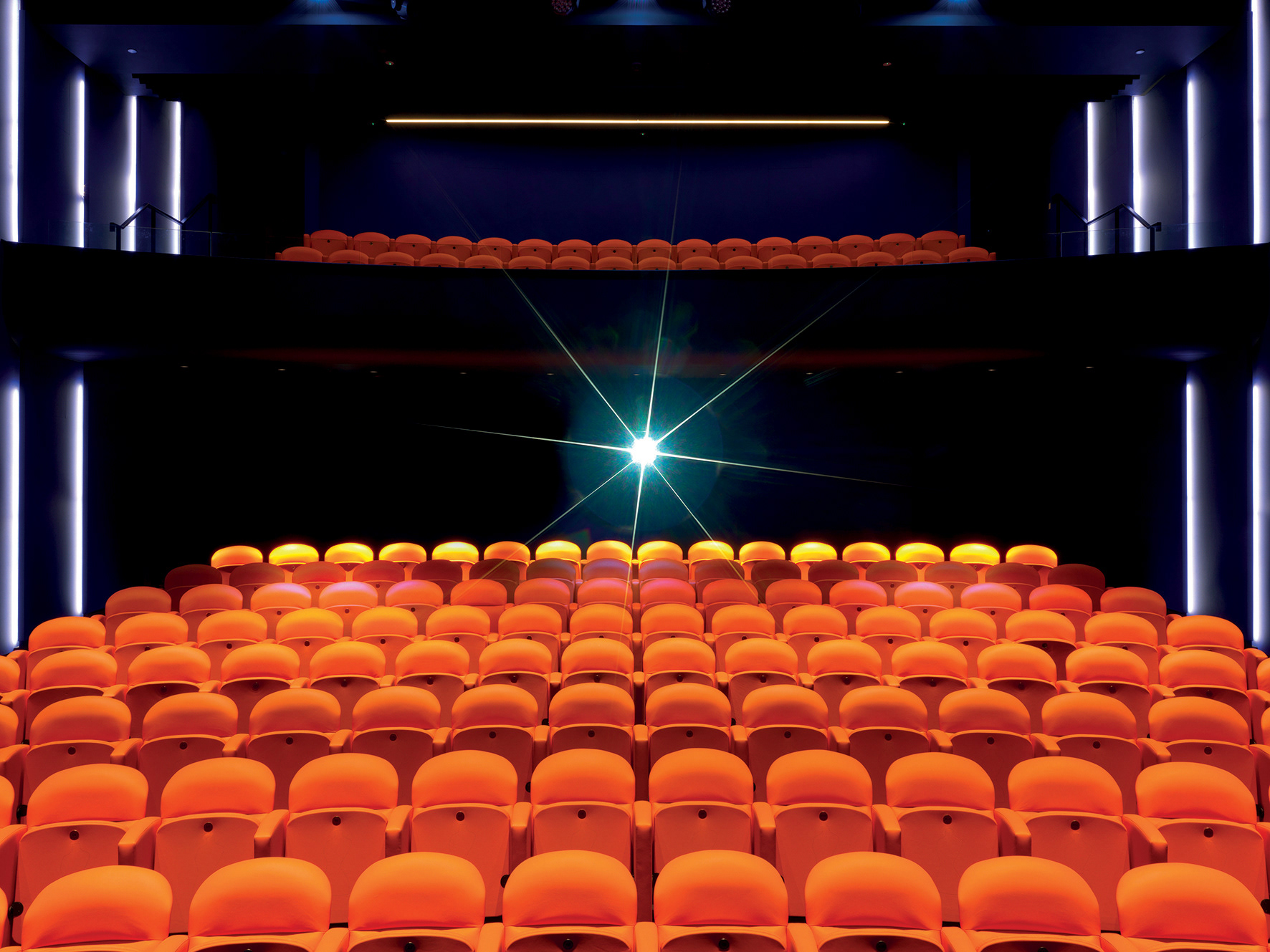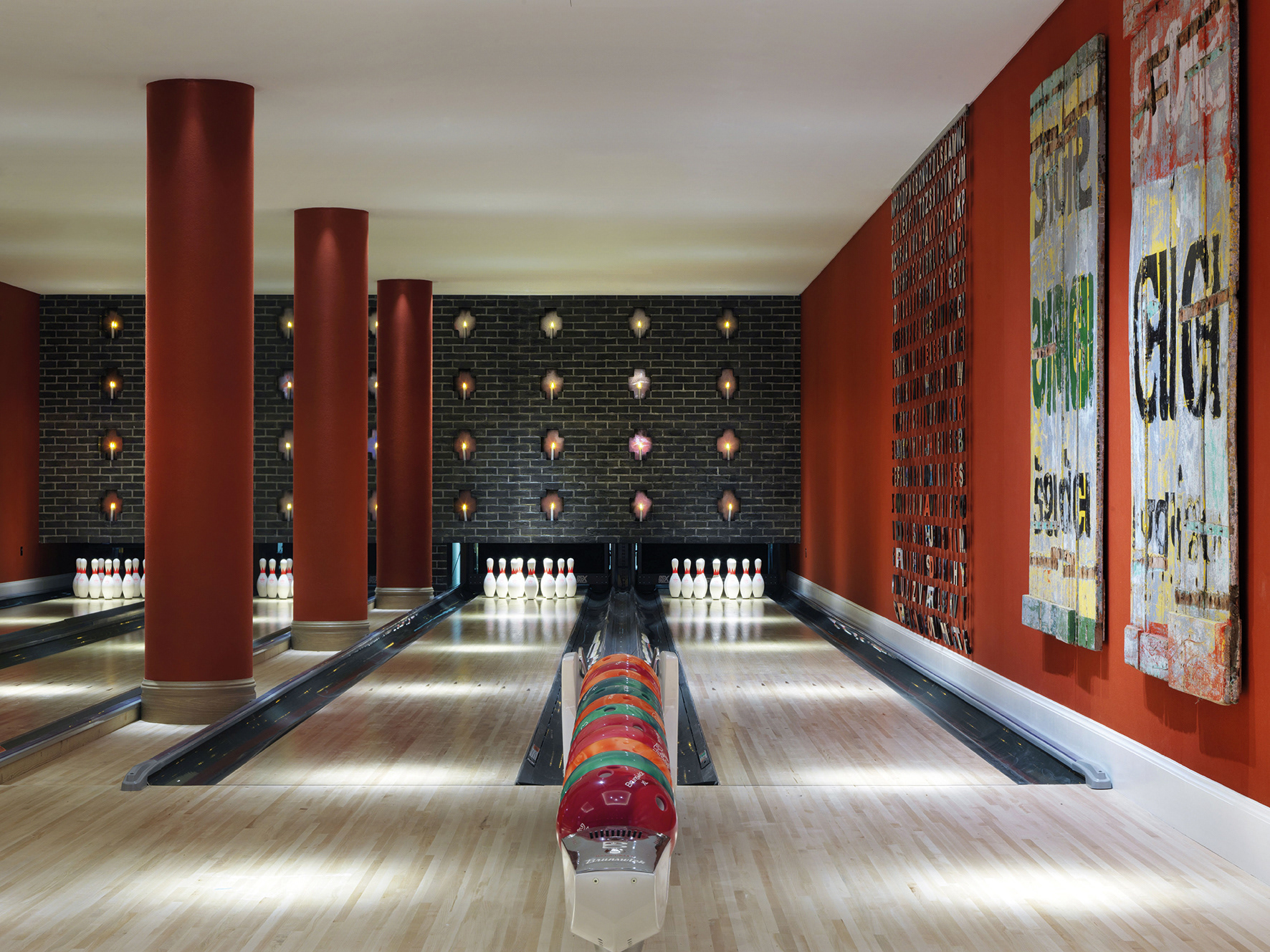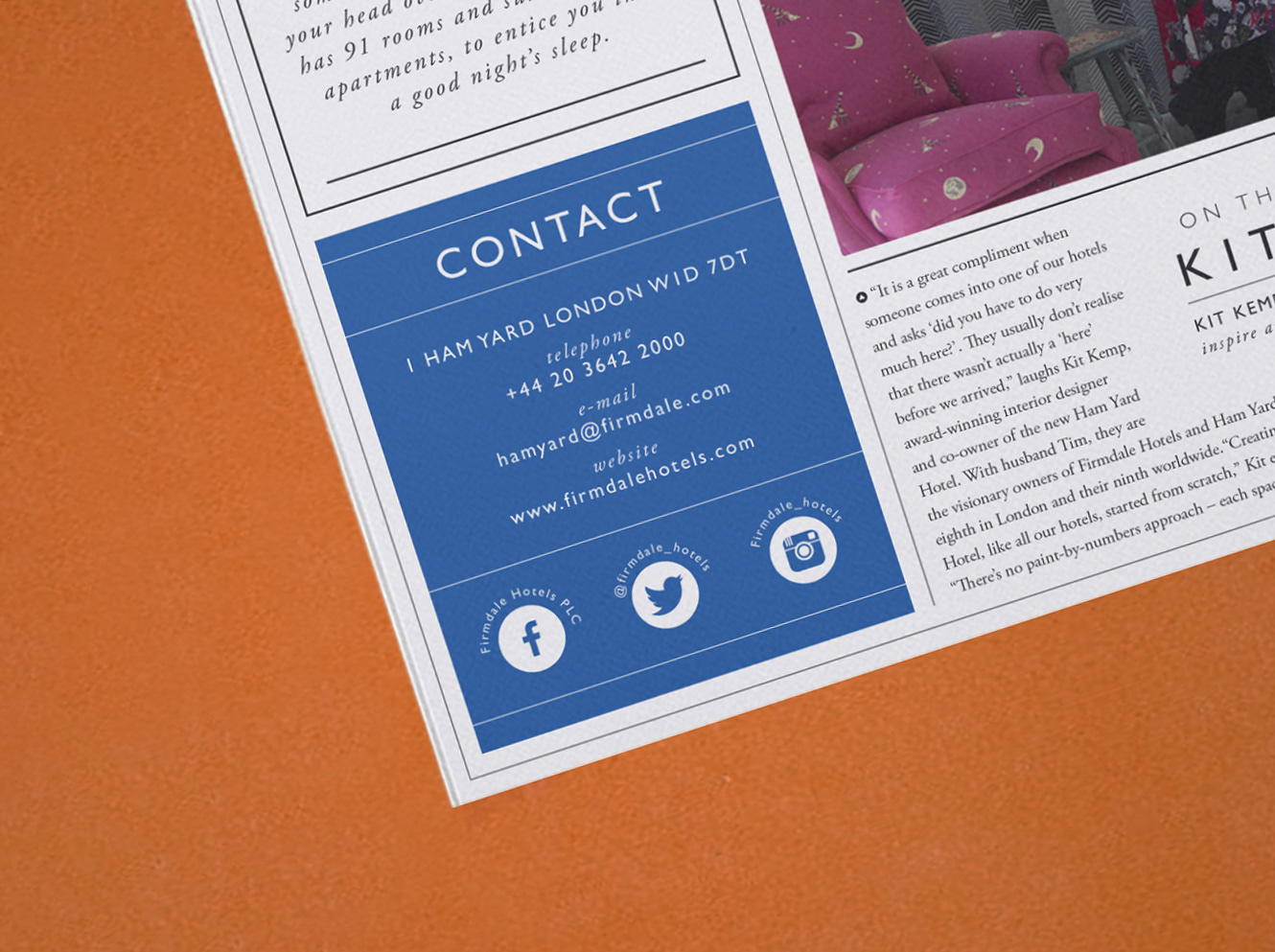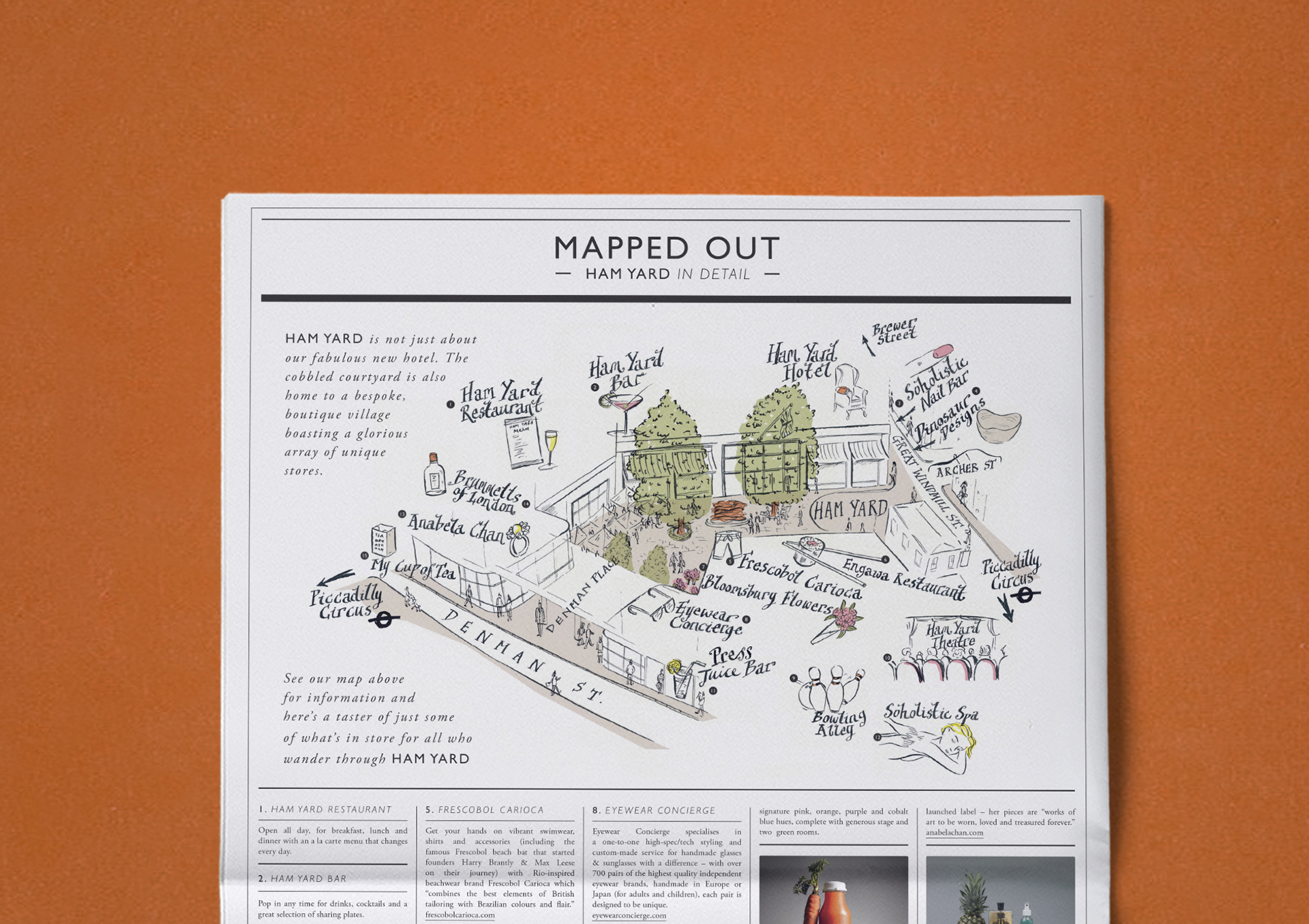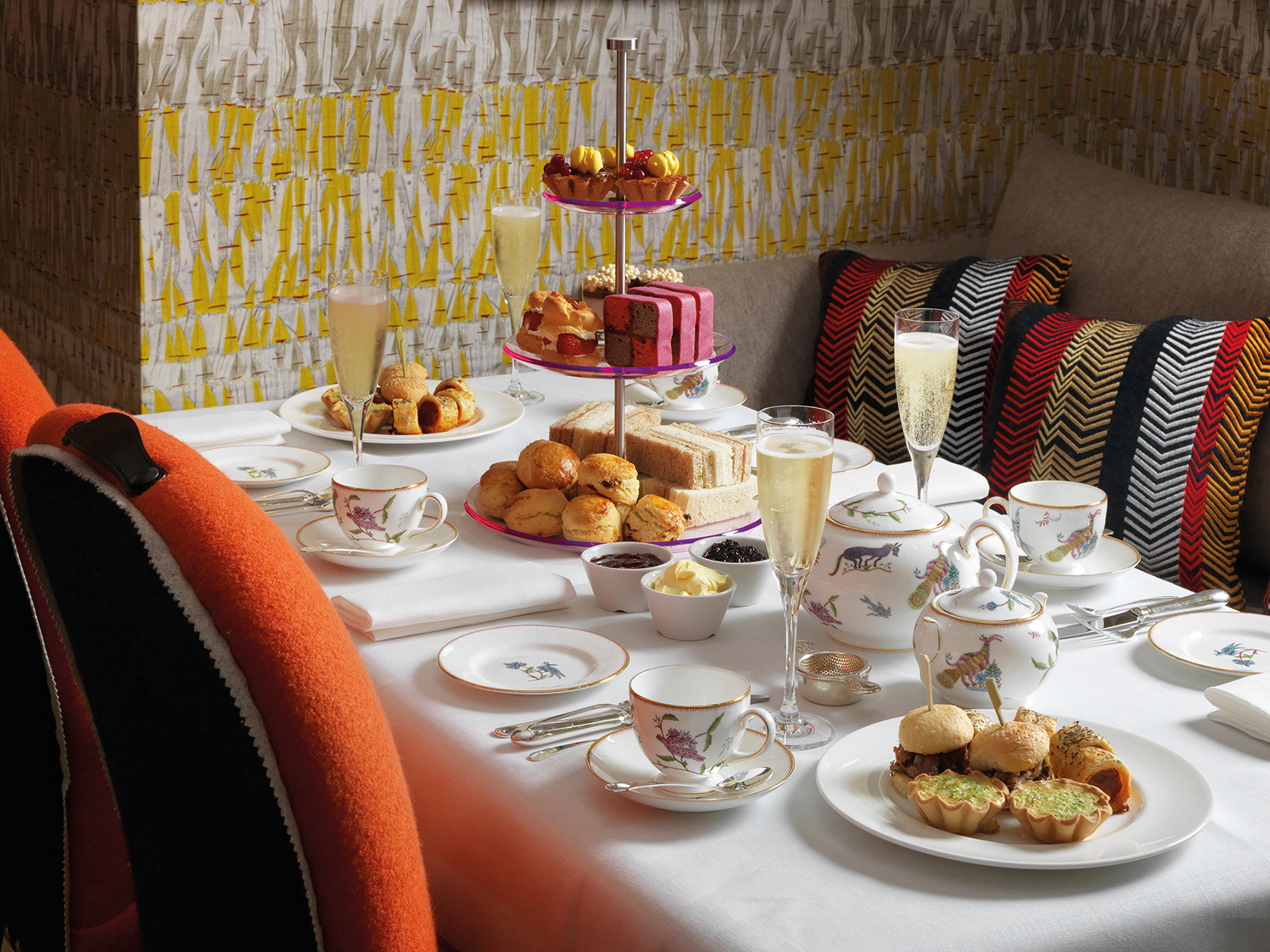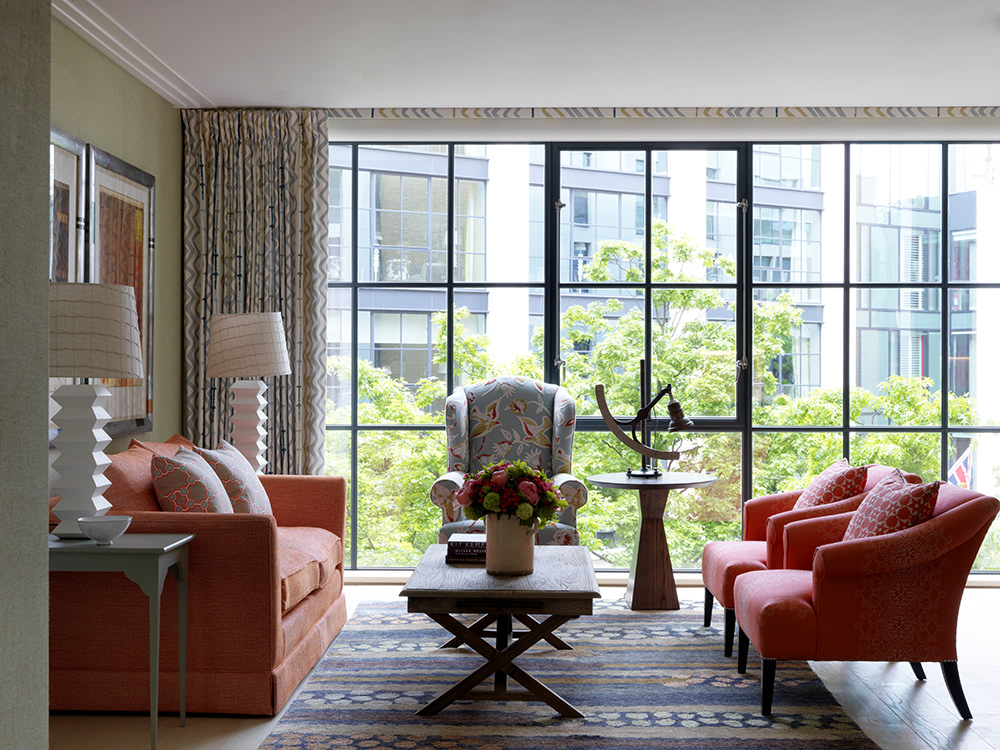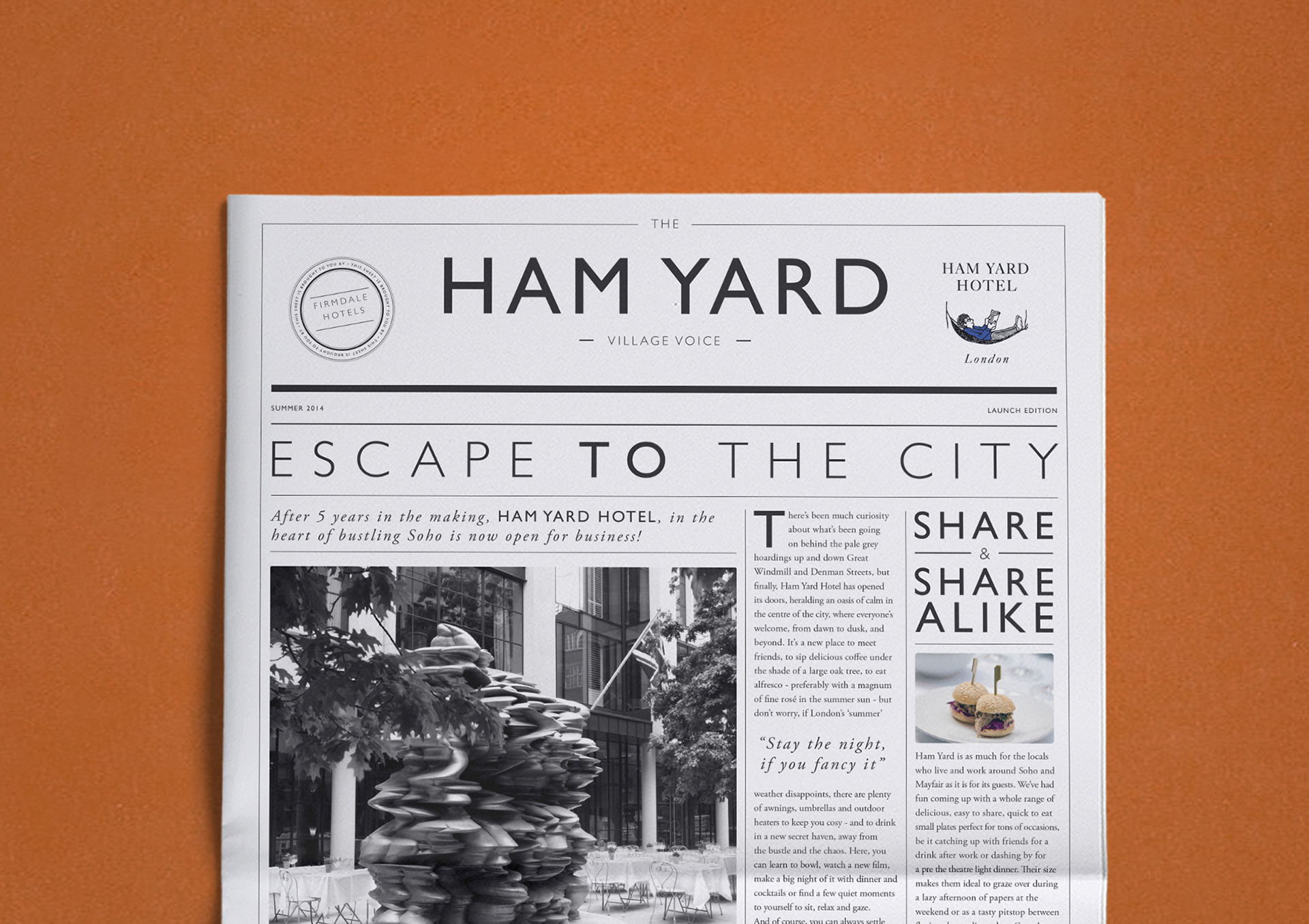 The Firmdale Group and Pencil Agency commissioned me to create an editorial broadsheet to celebrate the launch of Ham Yard Hotel in London's Soho. 
Building on the publishing history of Soho, the newspaper featured an edit of stories about the hotel and an interview with its creator Kit Kemp. The publication included a watercolour map of the hotel's site and a glass of fizz from the bar when presenting the broadsheet.
The brand assets I specified for The Hamyard Hotel were specific for the creative community of Soho - font, type, map and colours - and they're still in use across The Firmdale Group today. ​​​​​​​