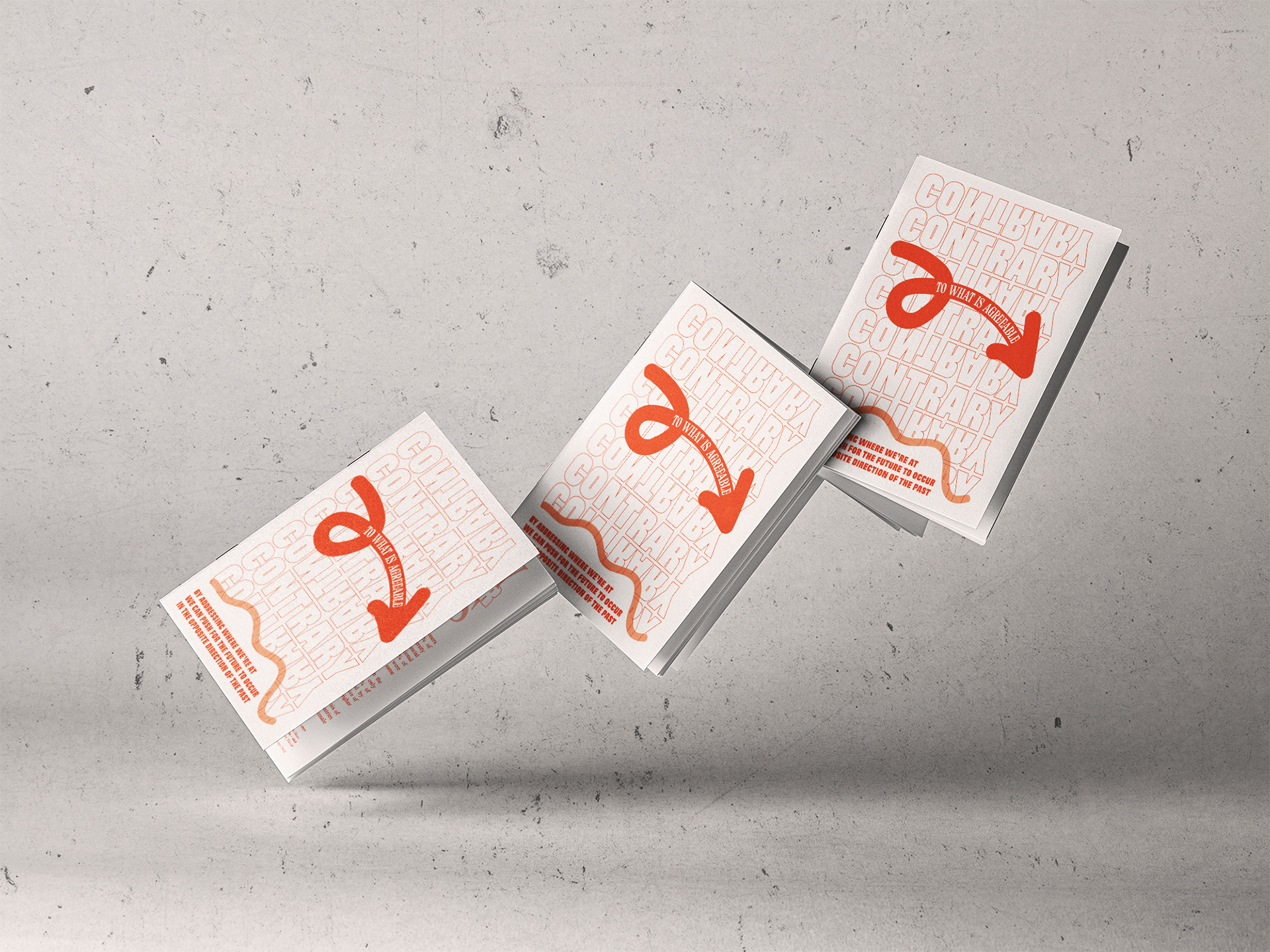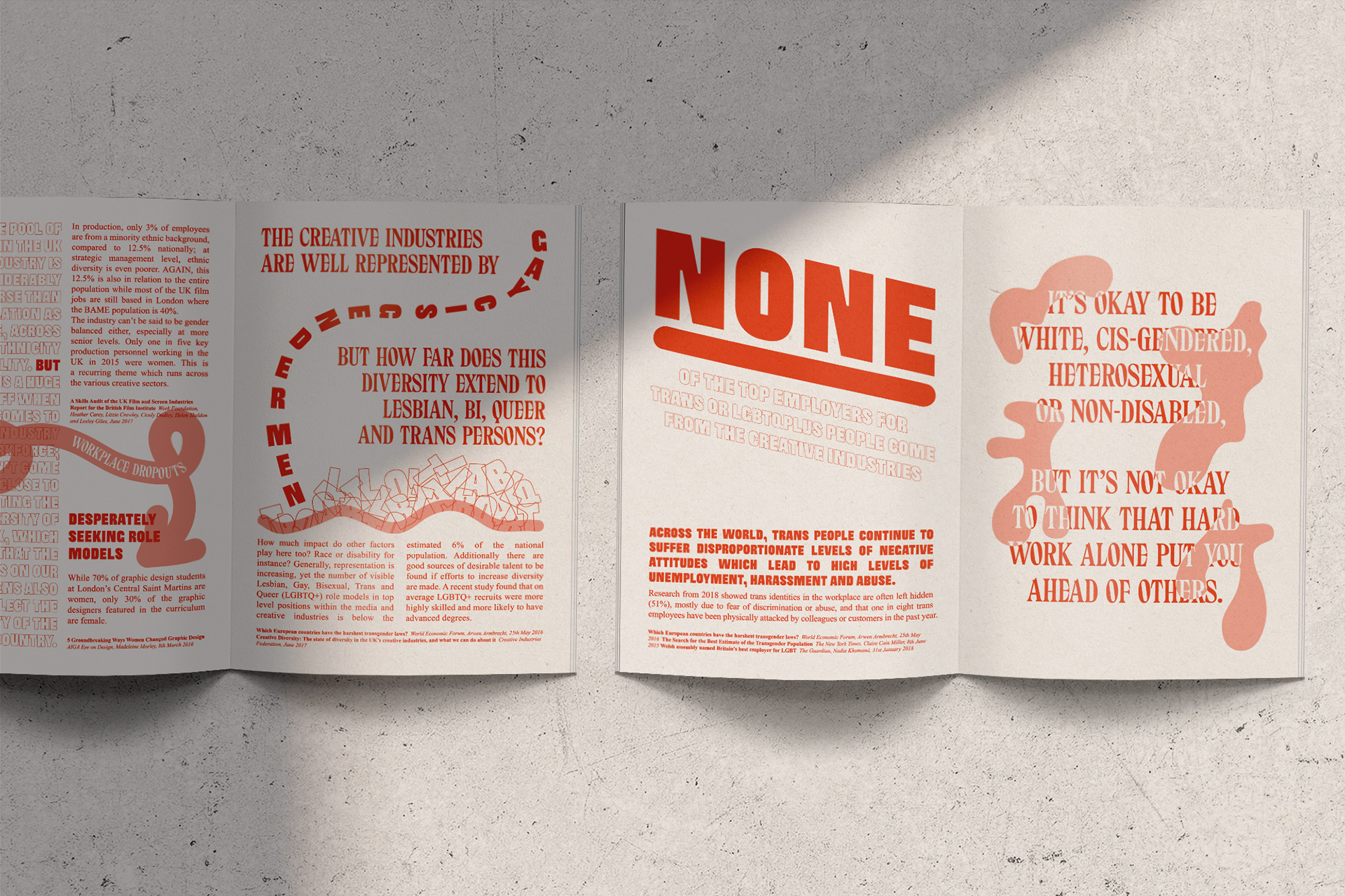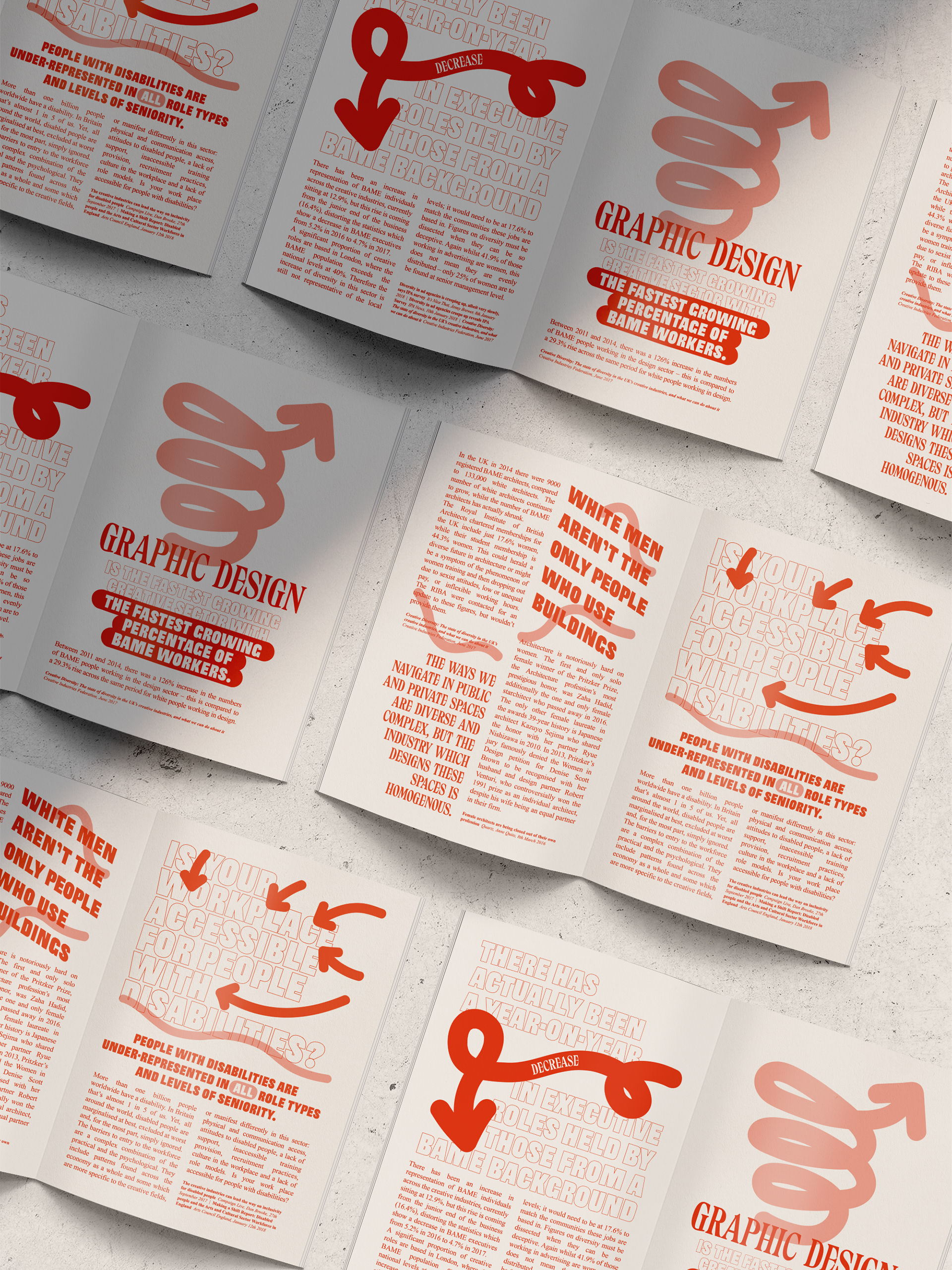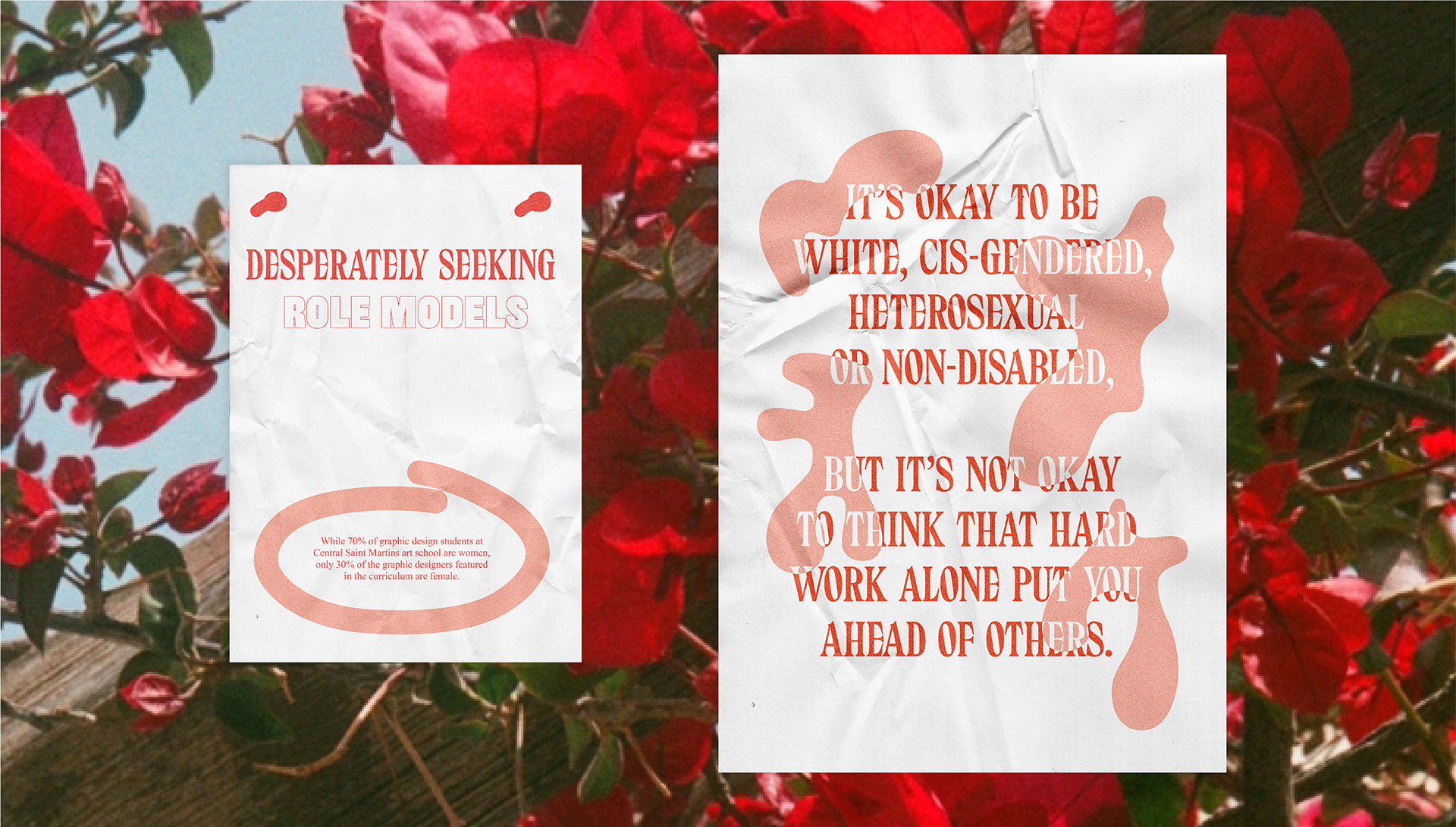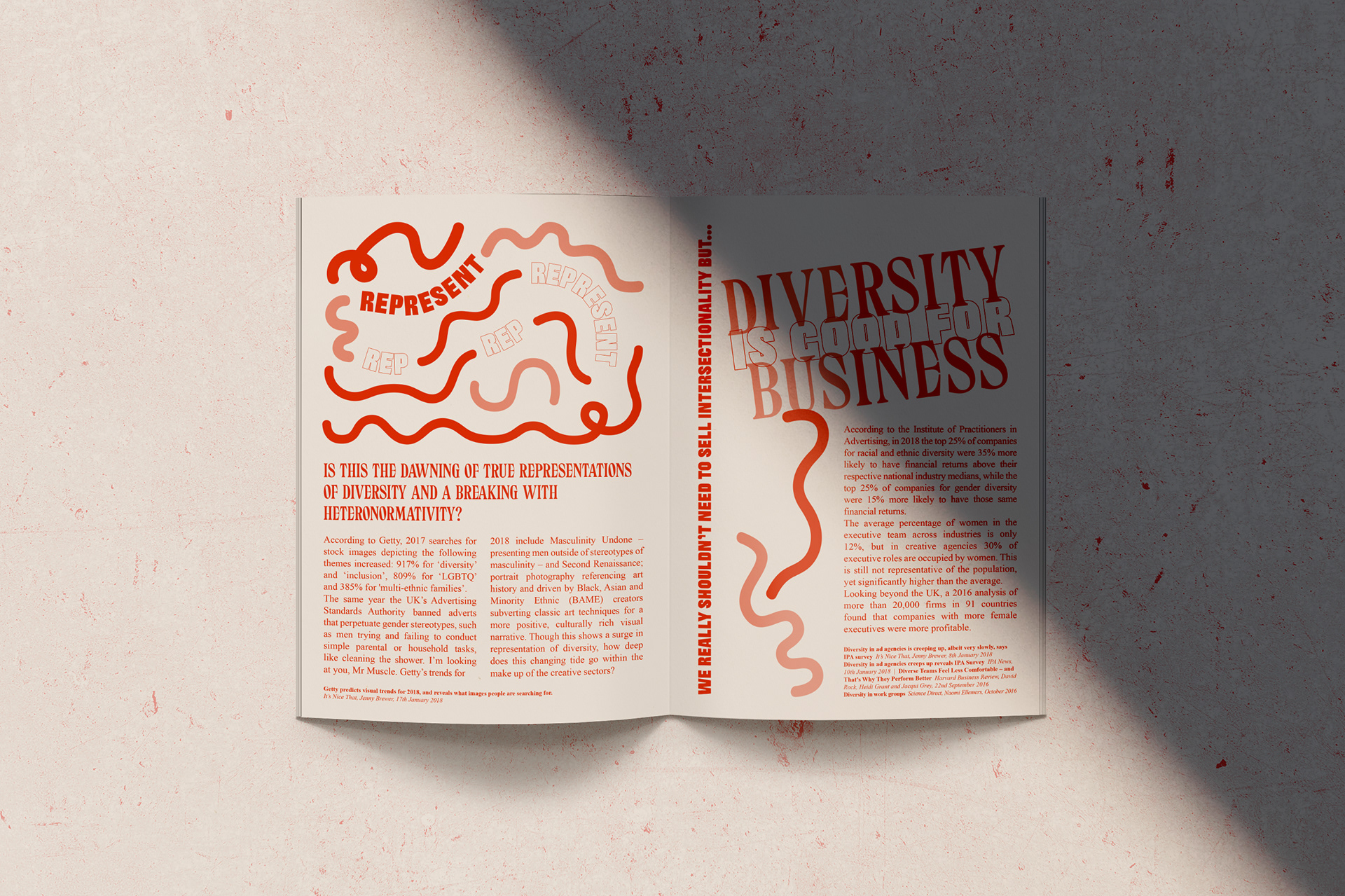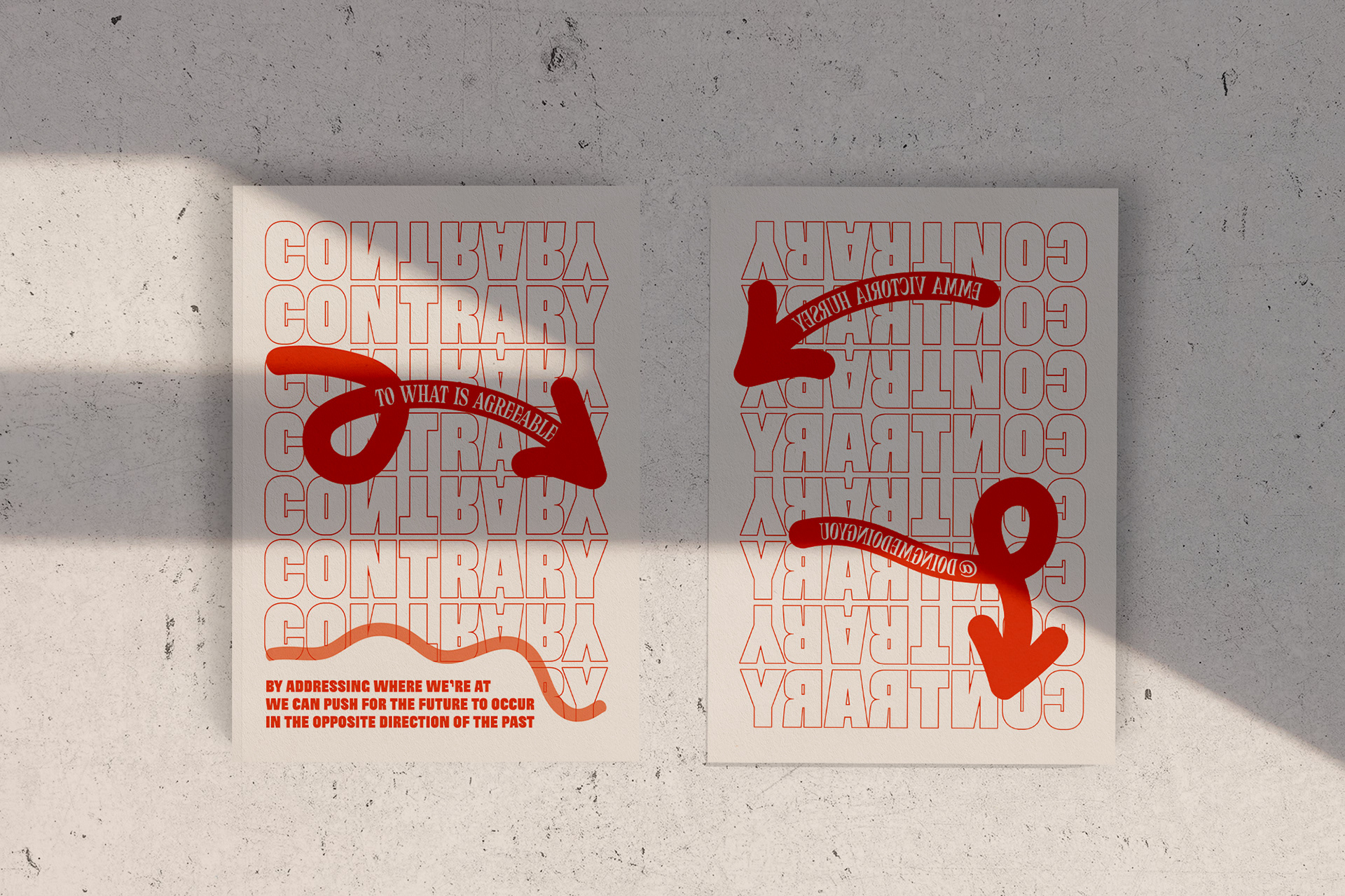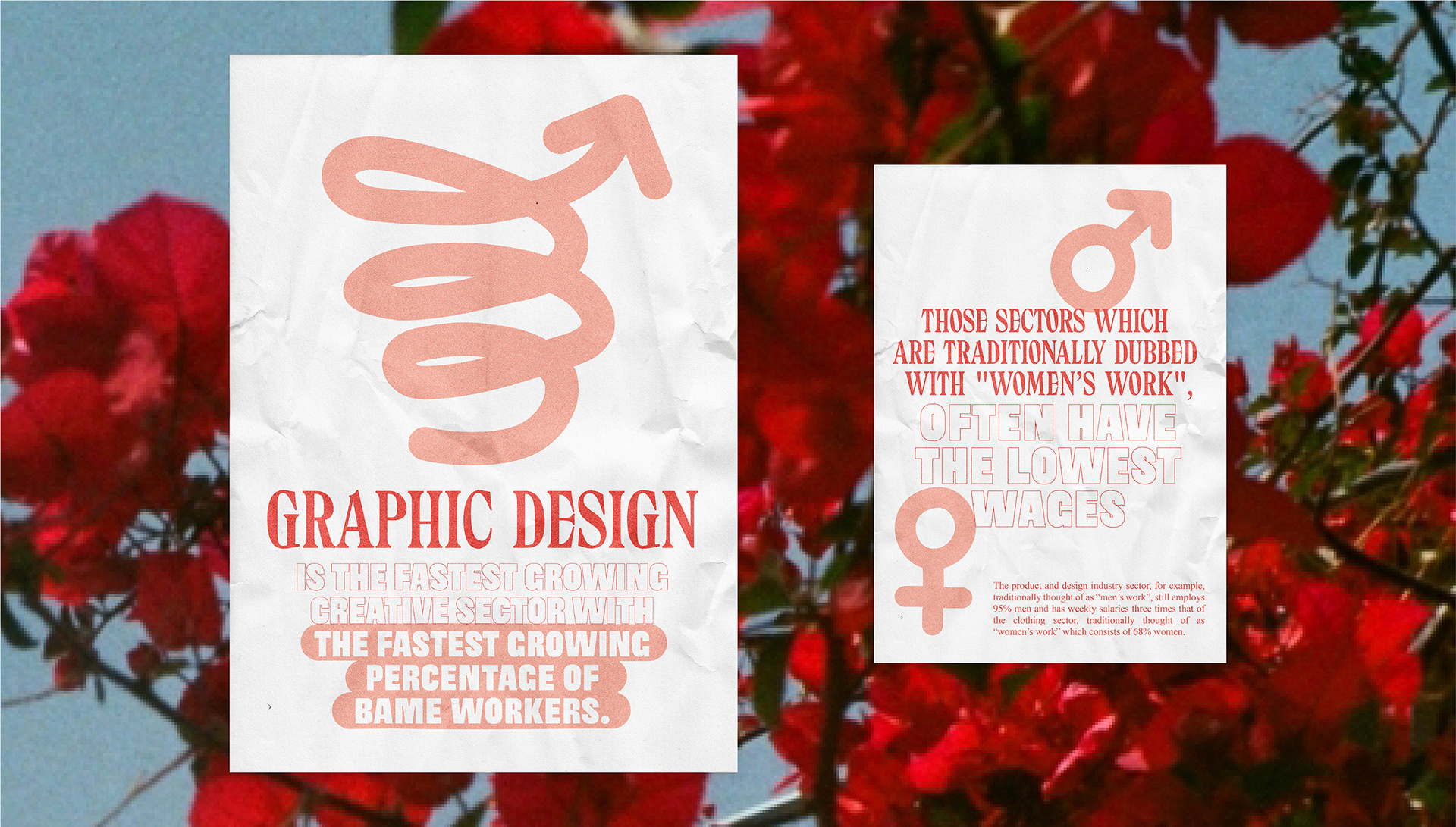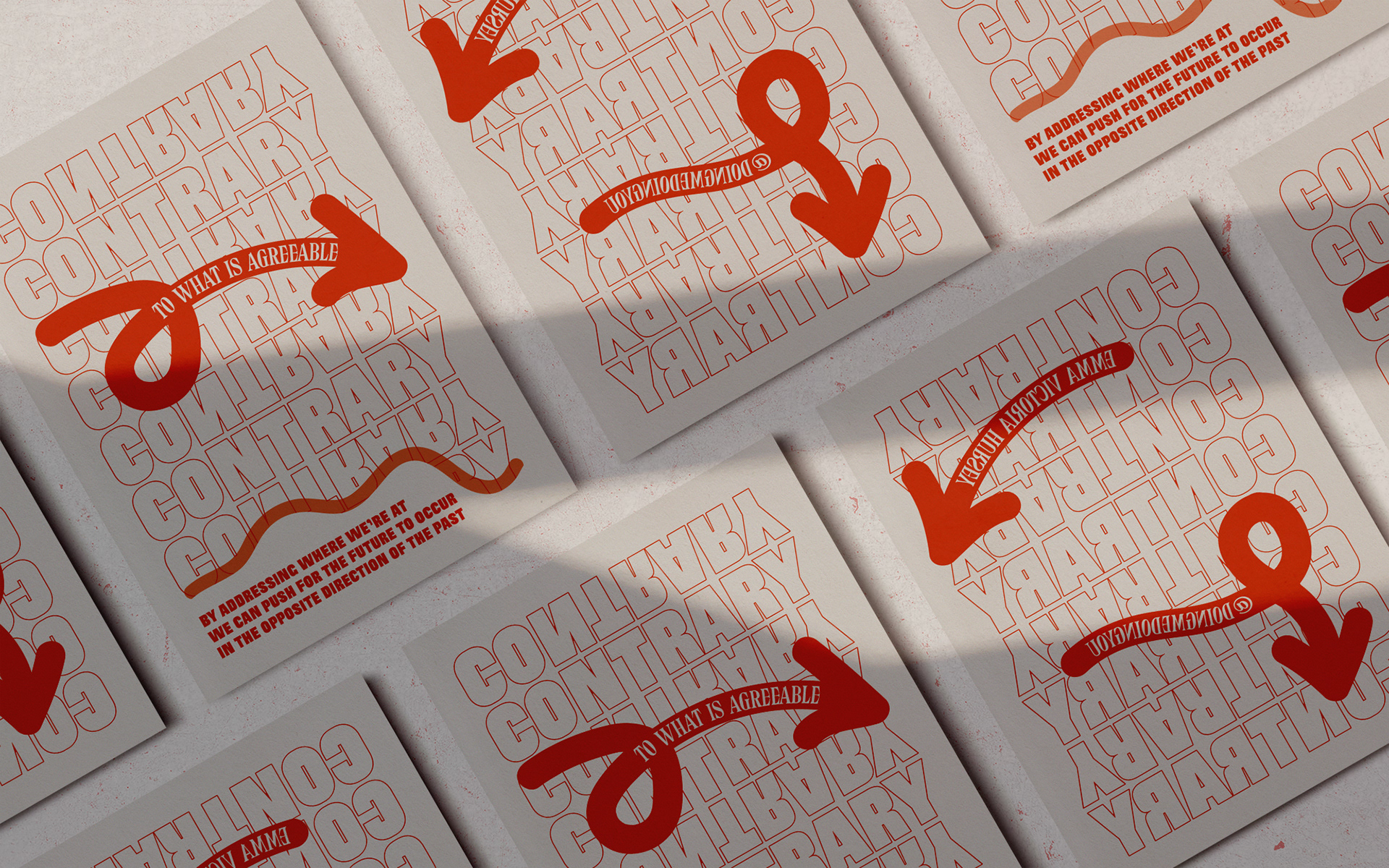 Contrary to what is agreeable
This was an exhibition of posters and zine launch held at The Wømb Symposium Berlin in March 2018. 
A print publication and an audio book accompanied the exhibition. The work addresses the present state of various creative industries in terms of diversity. 
The 16-page risograph zine contains my research on the position of diversity within the creative industries in 2018. I studied the representation and support the industry offers for all genders, sexual orientations, ethnicities and disabilities. 
Red: the colour of revolution and change, passion, anger, desire, love. I was interested in looking at how we represent diversity and generally how loaded the iconography designers reach for is. At the exhibition the pages of the book were available as A4 printouts without the graphics for visitors to create their own illustrations of the text.