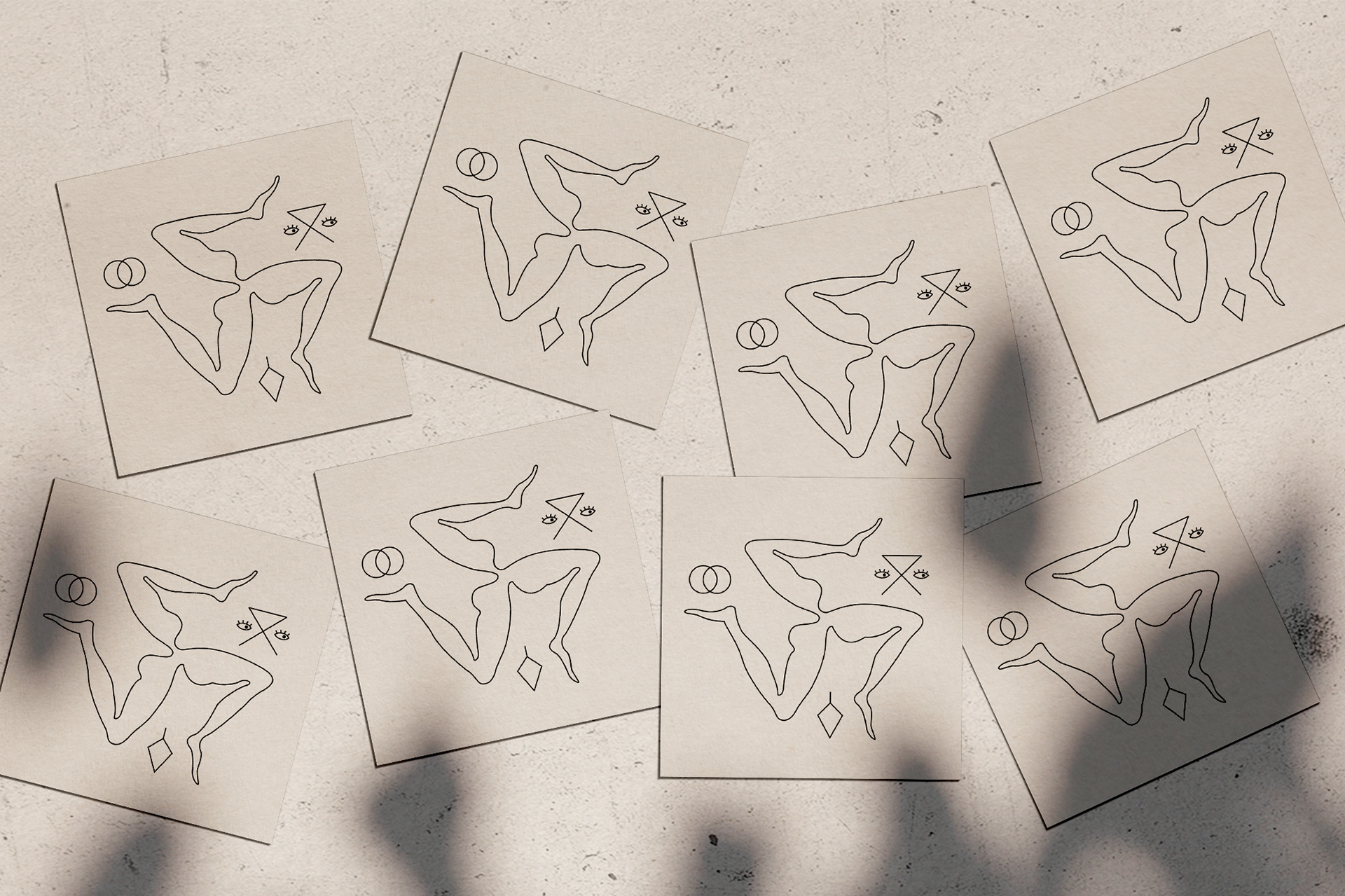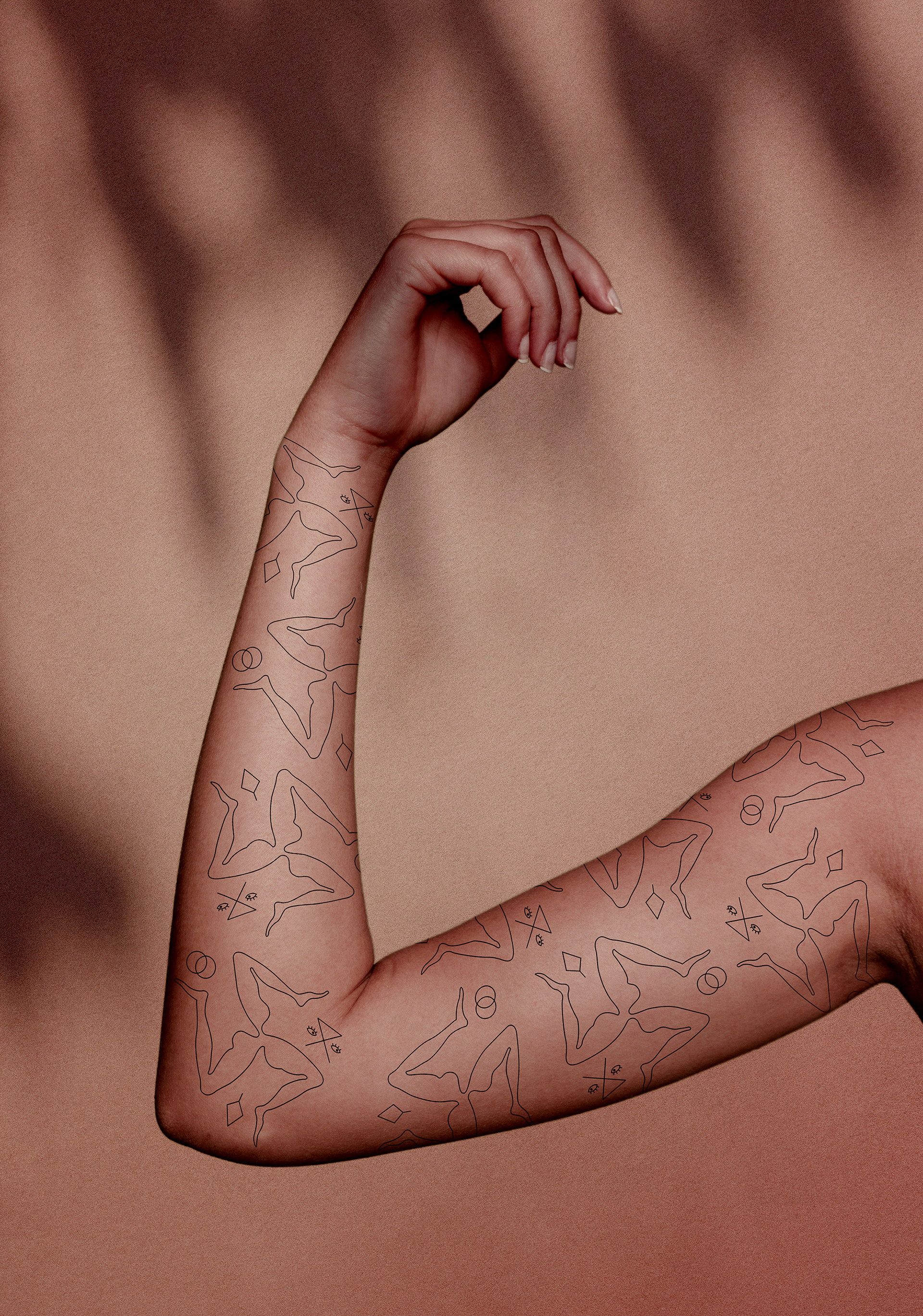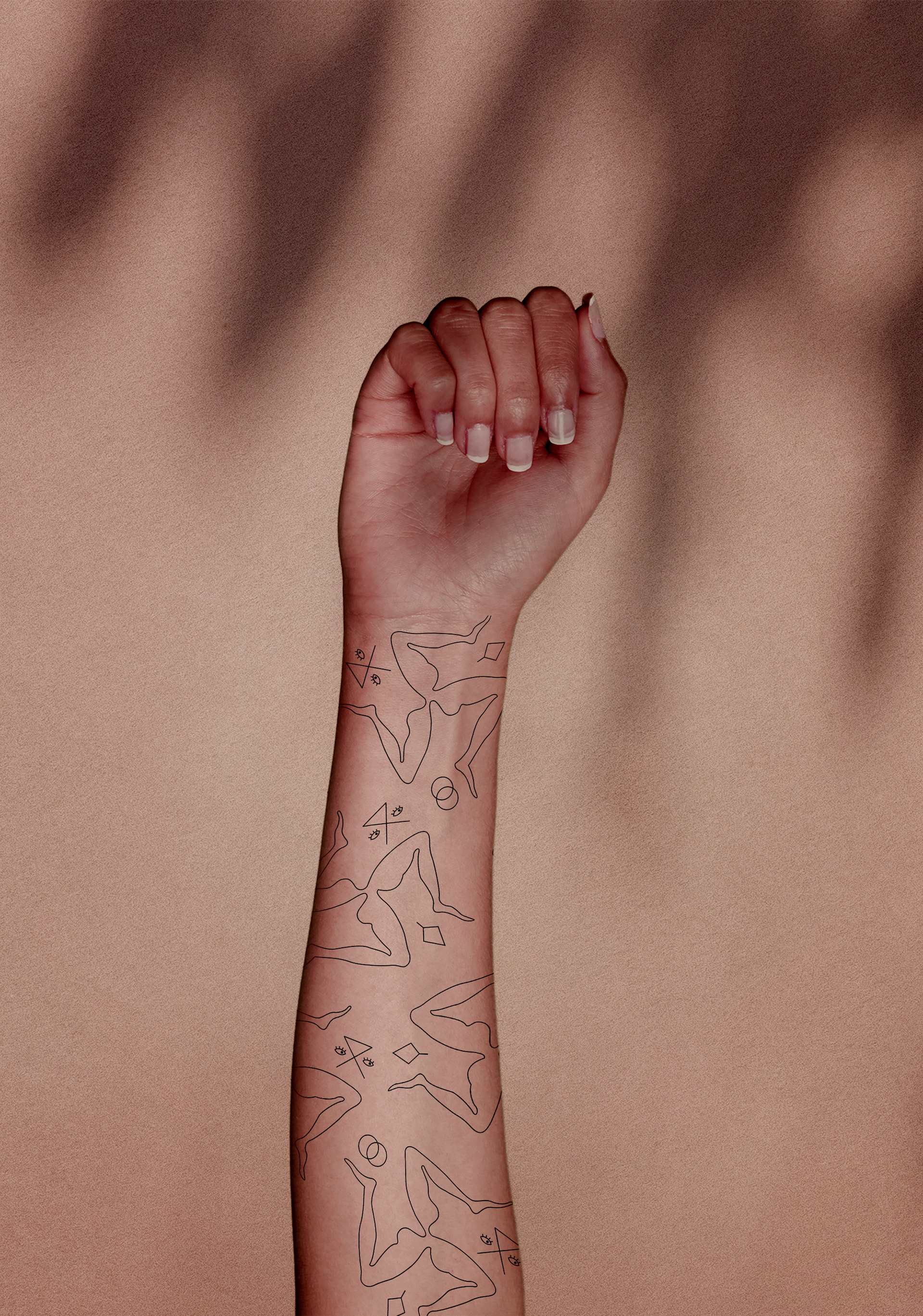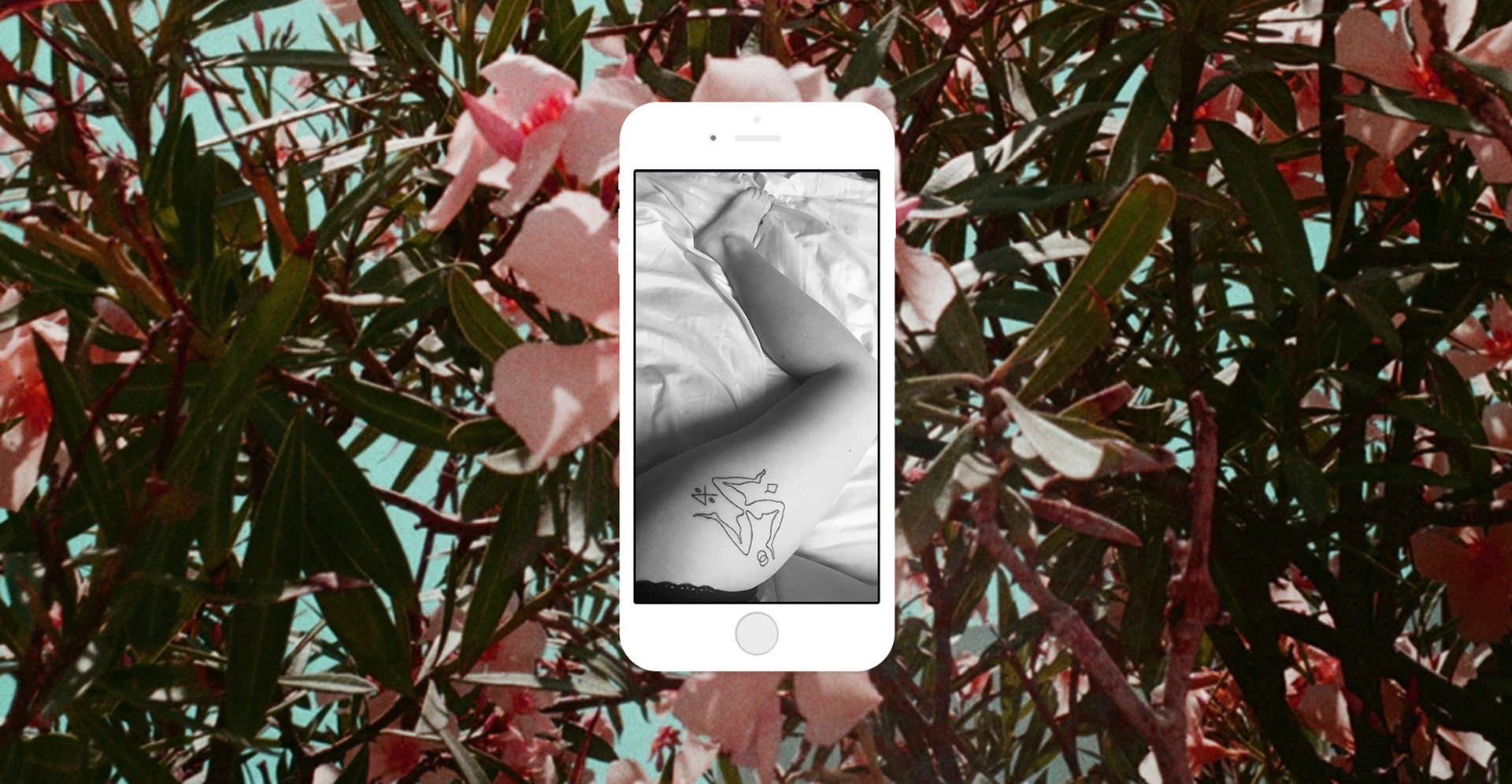 BFI Woman with a Movie Camera Summit
The feminist tattoo parlour is a selection of temporary ink from specially curated flash cards, with 12 new designs from various designers and illustrators to celebrate female power.
In 2019, the design was actually tattooed on someone for real. Perhaps the biggest form of compliment I've had.
My final design is a Triskalion made up of three legs. Originating from Ancient Greece, but adopted by Celtic cultures, the Triskalion's original meaning is of victory and progress. Between the gaps in the legs sit so-called hobo marks; symbols left in spots by the homeless to give warnings, support and information to others passing through. 
Their meaning relates to an interpretation of how we achieve equality – victory and progress – in the feminist movement. The two circles comprising the top left symbol mean 'don't give up.' The triangle pendant at the centre bottom means 'prepare to defend yourself.' Lastly, the cross, triangle and two eyes mean 'this is a safe space.'