Contrary to What is Agreeable
An exhibition of posters held at The Wømb Symposium Berlin in March 2018. A zine and an audio book accompanied the exhibition. The work addresses the present state of various creative industries in terms of diversity.

CLIENT –
Personal work exhibited at The Wømb Symposium

ROLE –
Designer

SERVICES –
Graphic Design, Art Direction, Research & Writing, Publication Design

TEAM –
Design, Research & Writing: Emma Hursey. Installation: Emma Hursey & Will Harvey-Jones. Audio: Nicolas McCann. Editor: Pauline Peek.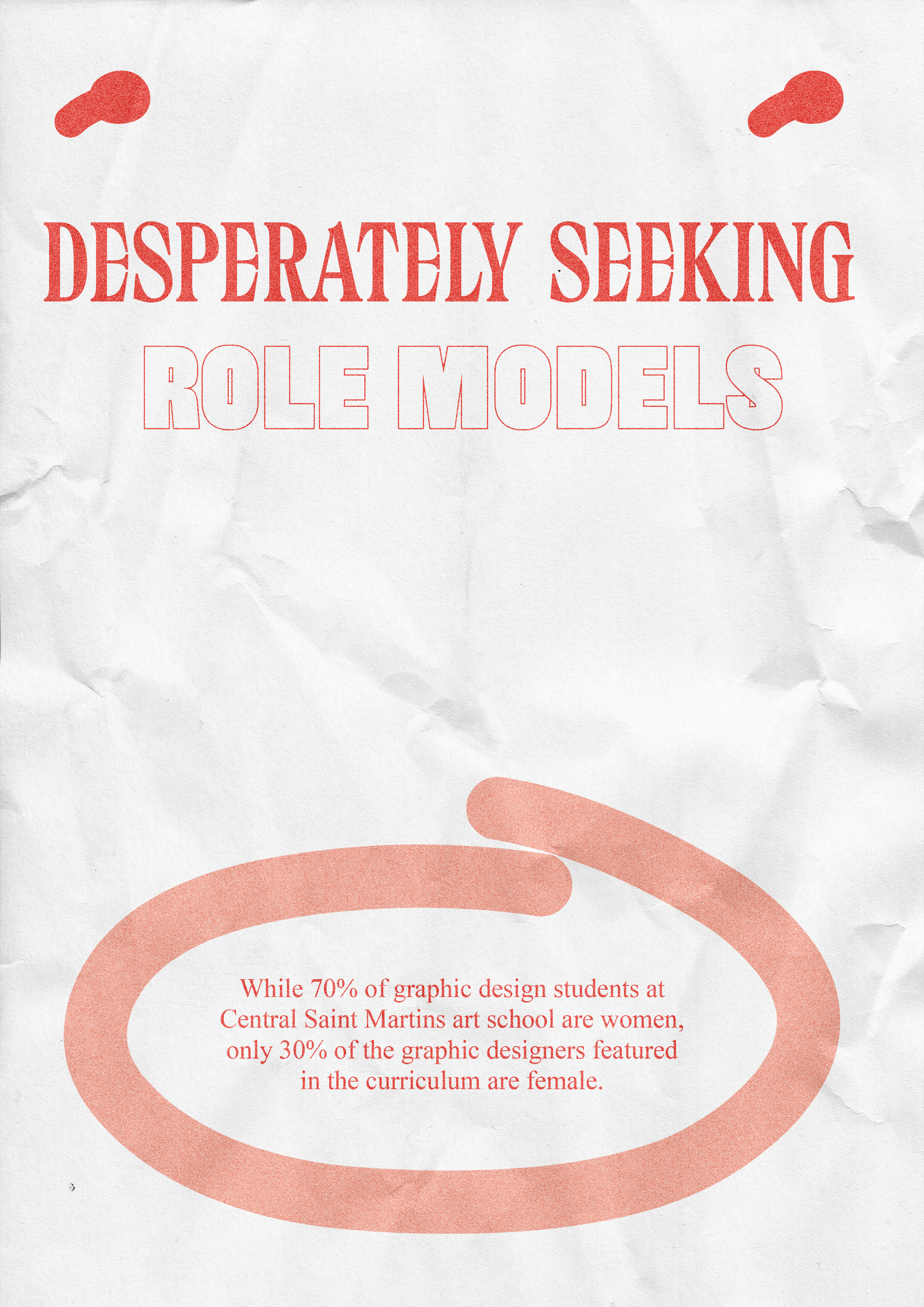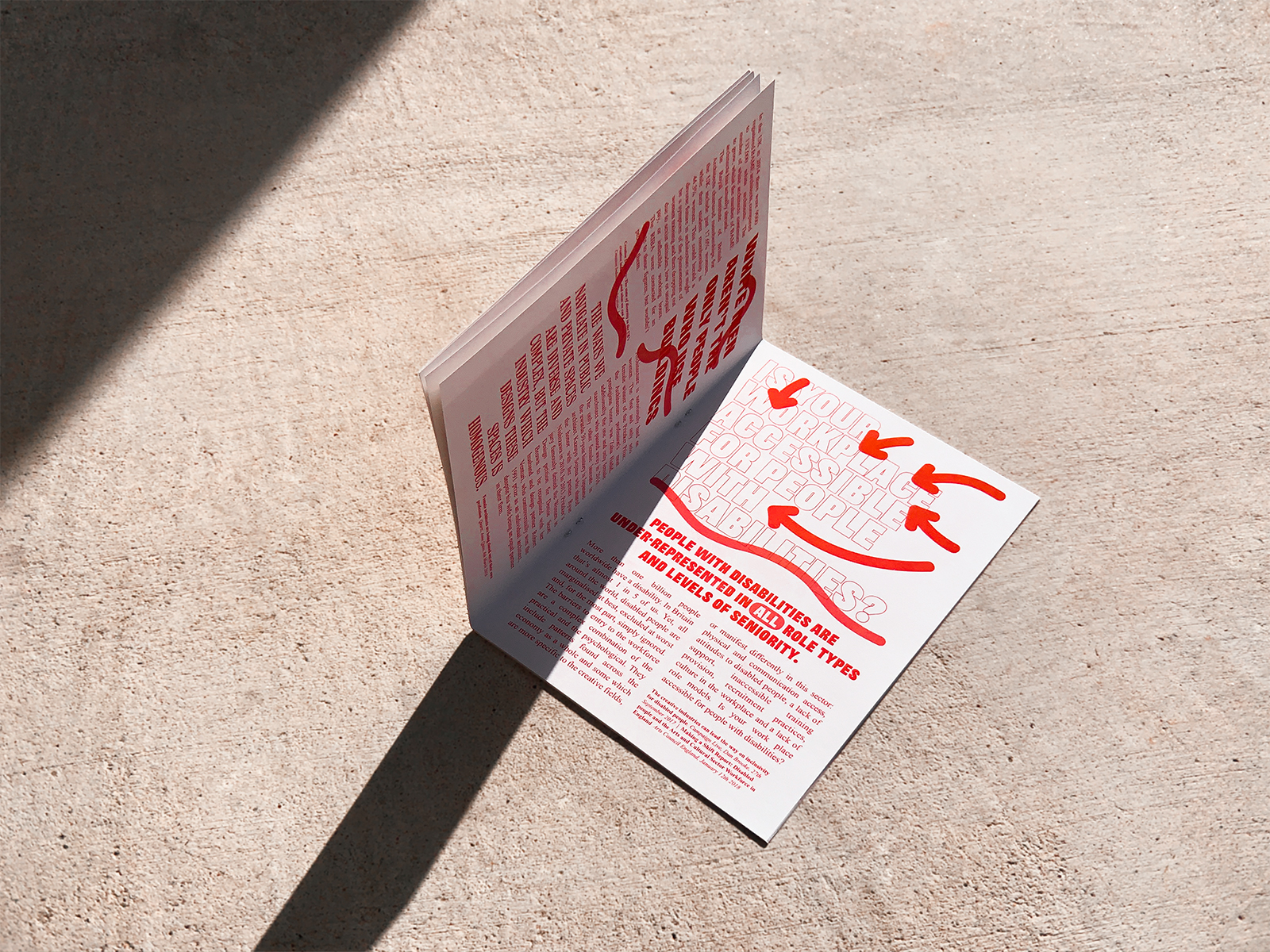 The design for Contrary to What is Agreeable was built out from my work titled Costing the Patriarchy from 2017. This was a non-linear timeline comprised of posters exploring women's relationship with money throughout history. The research was presented in order of most progressive to show how our rights are hard-fought for. Civil right do not run on an upward trajectory. This work was exhibited at the V&A Friday Late in March 2017.
The 16-page risograph zine contains my research on the position of diversity within the creative industries in 2018. I studied the representation and support the industry offers for all genders, sexual orientations, ethnicities and disabilities.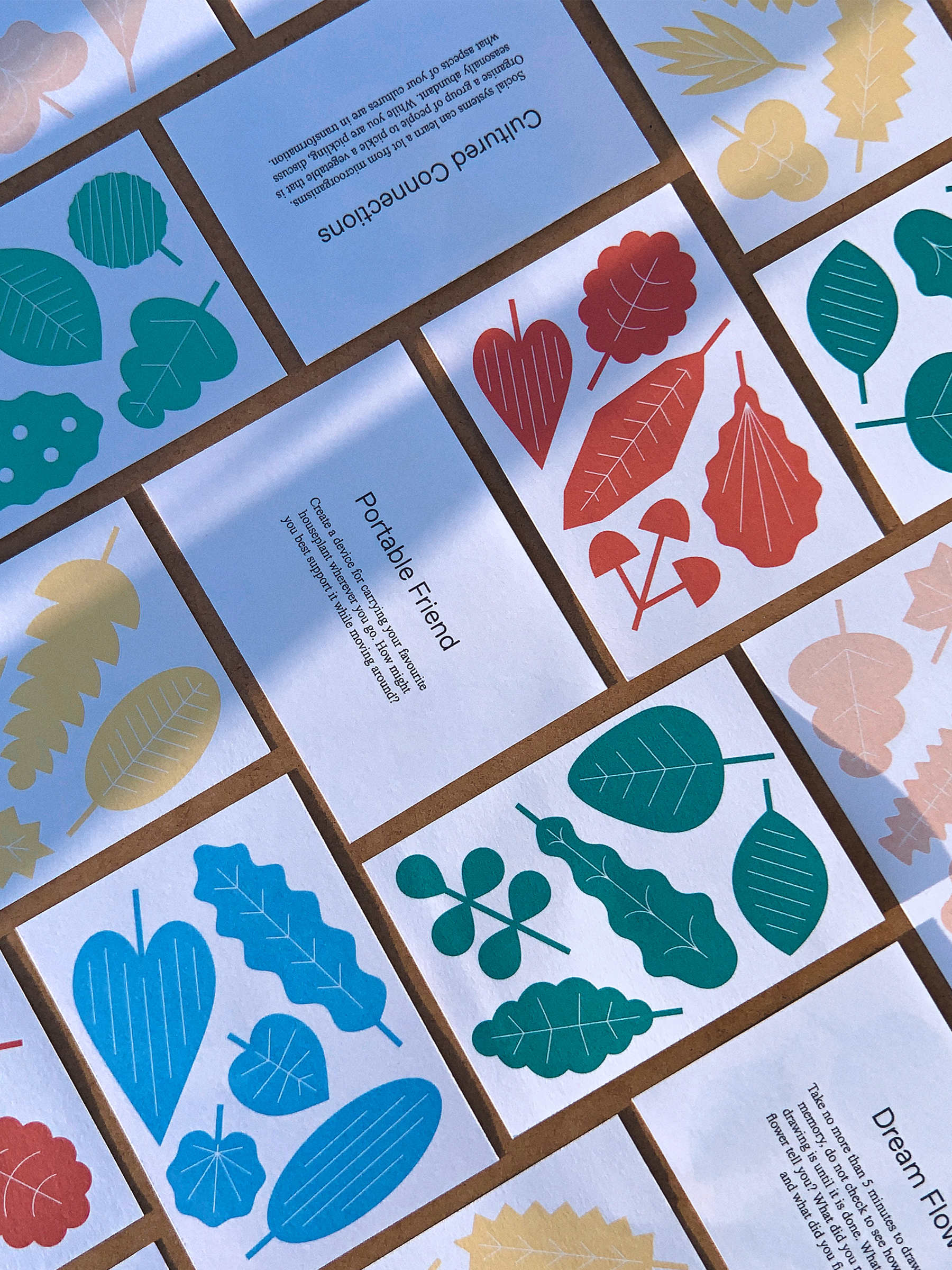 Perennial Institute's Cultivation Cards ︎︎︎
Design, Art Direction, Illustration & Packaging
Little Parliament Cafe ︎︎︎
Print Design, Art Direction & Copywriting
Corsica
Type Design, Poster, Tshirt
Coming soon
New World Sticker Pack ︎︎︎
Digital Illustration & Animation
Flowers Publication ︎︎︎
Book Design, Writing, Photography & Production

Little Sun at the Tate Modern ︎︎︎
Concept, Design & Art Direction
what does it mean to me? ︎︎︎
Record cover design & custom type
Giovanni's Branding, Art Direction, Custom Type, Packaging & Menu Design
Coming Soon
Kindred People ︎︎︎
Creative Direction, Branding, Packaging, Web Design, Animation, Illustration & Type Design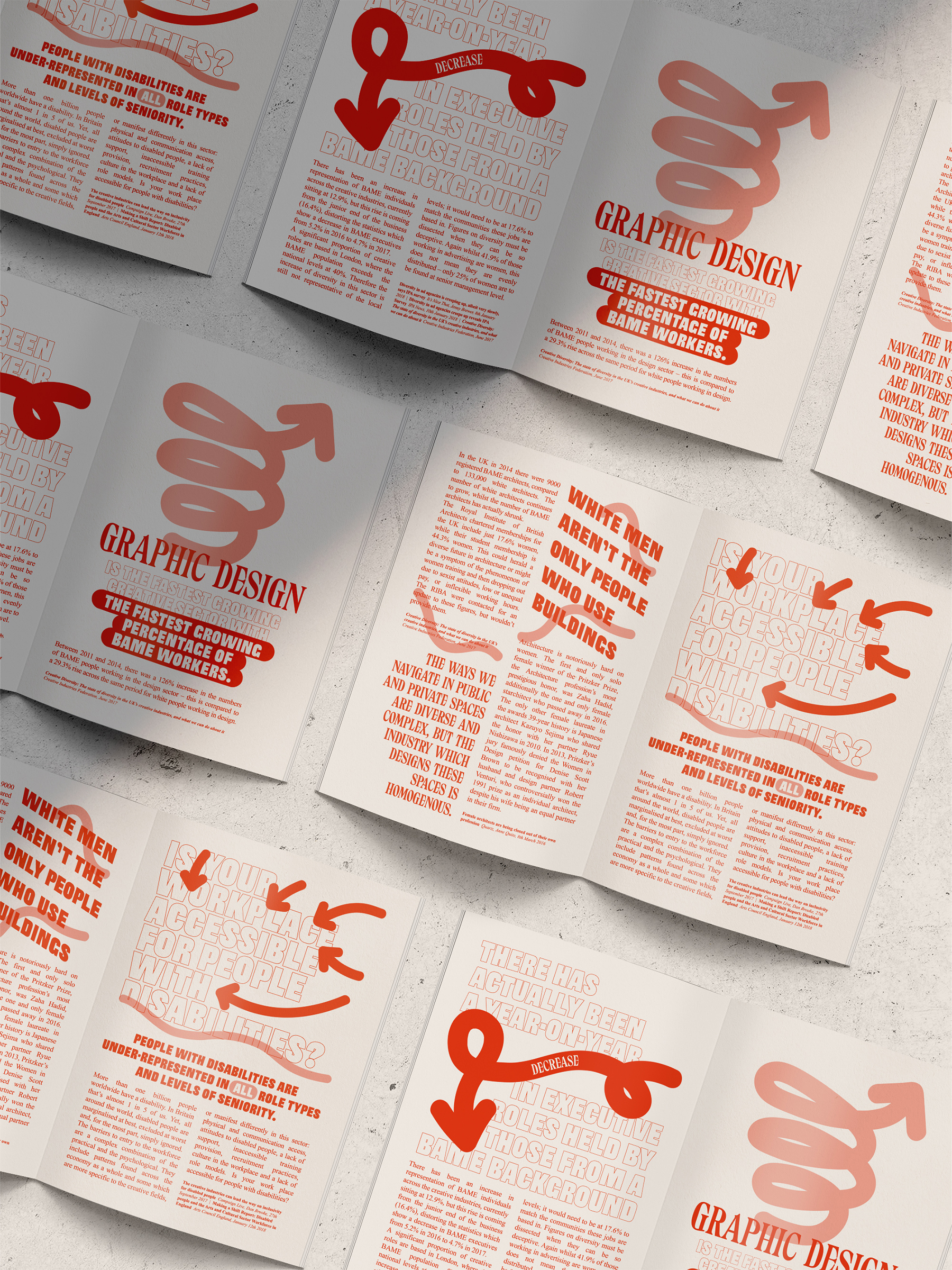 Contrary to What is Agreeable ︎︎︎
Creative Direction, Research, Writing, Zine Design, Exhibitio
n
Good Book Catalogue
Website & Curation
Coming soon
36 Days of Type 2021 ︎︎︎
Typography